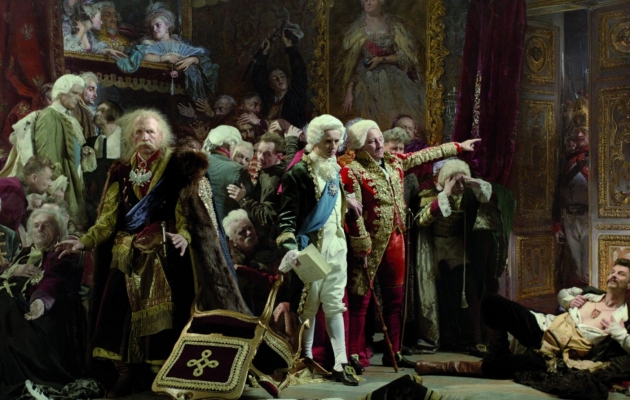 27 October, 18:00 · Artus Cinema
In 1773, clutching at assorted pretexts, Russia, Austria, and Prussia annexed one-third of the territory of the Commonwealth of Poland and Lithuania. The deed marked the beginning of the process that bereft Poland of independence. Bribed by Russia, deputies for the Partition Sejm of 1773 were ready to ratify an act sanctioning the First Partition of Poland. The film shows the dramatic moment when Deputy Tadeusz Rejtan tries to forestall that act of treason.
The film is part of a broader educational series under the name History in Animated Images produced with the financial support of the Ministry of Culture and National Heritage.
| | |
| --- | --- |
| Director: | Marek Brodzki |
| Screenplay: | Marek Brodzki |
| Cinematography: | Paweł Flis |
| Editing: | Wojciech Janas |
| Cast: | Marcin Chabowski, Sławomir Holland, Dariusz Jakubowski, Przemysław Sejmicki |
| Producer: | Włodzimierz Niederhaus |
| Production: | Wytwórnia Filmów Dokumentalnych i Fabularnych |