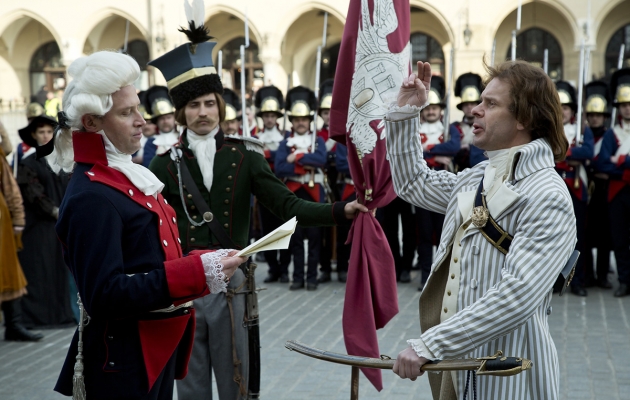 27 October, 18:00 · Artus Cinema
It is 1794. There have already been two partitions, which carved up the territory of Poland. Tadeusz Kosciuszko, a hero from the war against Russia and the American War of Independence, takes charge of an uprising. On the Main Market Square of Krakow, he solemnly swears to fight for "freedom, unity, and independence". Unfortunately, the Kosciuszko Uprising is soon defeated. The Third Partition takes place in 1795, and Poland disappears from the map of Europe.
The film is part of a broader educational series under the name History in Animated Images produced with the financial support of the Ministry of Culture and National Heritage.
| | |
| --- | --- |
| Director: | Marek Brodzki |
| Screenplay: | Marek Brodzki |
| Cinematography: | Paweł Flis |
| Editing: | Wojciech Janas |
| Cast: | Tomasz Schimscheiner, Michał Czernecki, Andrzej Deskur, Leszek Piskorz |
| Producer: | Włodzimierz Niederhaus |
| Production: | Wytwórnia Filmów Dokumentalnych i Fabularnych |