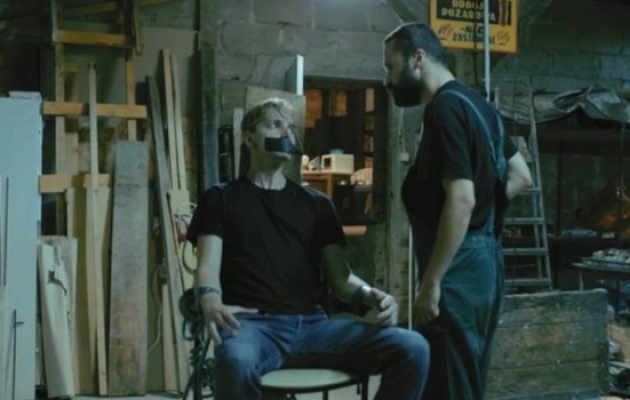 24 October, 13:00 · Kino Centrum
Kurt is an ordinary man, just like so many others you pass in the street every single day, without even taking note of their faces. He has a slight limp, smokes all the time, and is not very fond of the company of other people. Kurt has a dark secret. He has lost somebody he cared for a lot, and now is looking for the one responsible for it. Anyone can be guilty. Perhaps all are to blame?
| | |
| --- | --- |
| Director: | Szymon Skowroński |
| Screenplay: | Szymon Skowroński |
| Music: | Mateusz Dudziński |
| Cinematography: | Ryszard Duczyc |
| Editing: | Cezary Markiewicz, Szymon Skowroński |
| Cast: | Cezary Markiewicz, Natalia Rewieńska, Jacek Roszak, Krzysztof Strzyżewski |
| Production: | Współ.Gra |
| Awards: | Kołobrzeski FF First Shot / FF First Shot in Kołobrzeg – Nominacja / Nomination (2018) |
Szymon Skowroński ― he is a filmmaker and journalist, who has made a number of short films and a music video for the rock group Factor8. His short film titled A Chapter was awarded at Katar 2017 (an artistic review), and he received a scholarship in the Bydgoszcz Film Identity programme for his script to Chmiel, słód i drożdże.