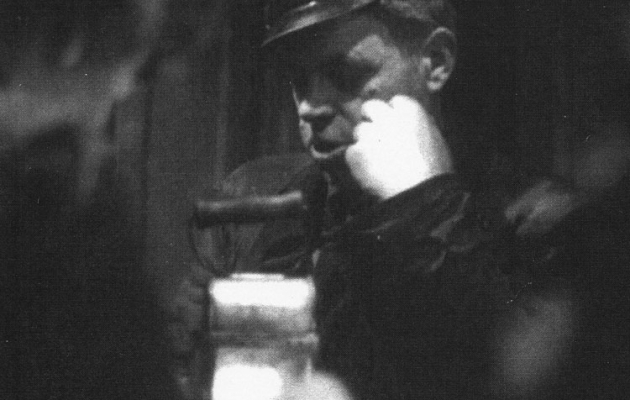 22 October, 15:00 · Kino Centrum
Junction is a classic short documentary study about train dispatchers working at a junction point in Tarnowskie Góry. The honesty of events, reactions, and conversations caught in the camera eye is adorned with black and white pictures that preserve the tense atmosphere of a night shift at work. The images and sounds create a whole with a structure so precise, as if it were a piece of music.
The title is not only an indication of the location at which the film takes place, but also a hint at its nature ― in truth, the tangle of telephone conversations, messages, and instructions resembles a tangled knot.
| | |
| --- | --- |
| Director: | Kazimierz Karabasz |
| Screenplay: | Kazimierz Karabasz |
| Cinematography: | Stanisław Niedbalski |
| Editing: | Lidia Zonn |
| Producer: | Ryszard Żerański |
| Production: | Wytwórnia Filmów Dokumentalnych (Warszawa) |