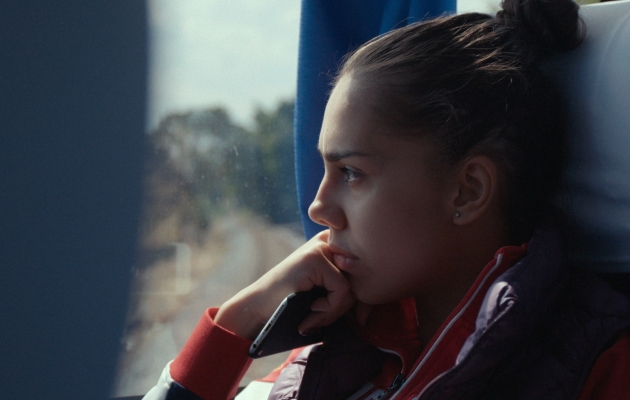 26 October, 15:00 · Cinema City — room 8
The film by Marta Prus is a portrait of Margarita Mamun, a Russian rhythmic gymnast. The film shows the most crucial step in her life: the girl has a unique chance of participating in the Summer Olympics in Rio de Janeiro and winning a gold medal. The exceptional behind-the-scenes insight into Margarita's everyday training regime discloses the strong bond between her and the two coaches Amina Zaripova and Irina Viner. Over the Limit is an intimate drama that shows the brutal relations that lead to the final success. Documentary.
| | |
| --- | --- |
| Director: | Marta Prus |
| Screenplay: | Marta Prus |
| Music: | Mikołaj Stroiński, Maciej Palmowski |
| Cinematography: | Adam Suzin |
| Editing: | Maciej Pawliński |
| Cast: | Margarita Mamun, Yana Kudryavtseva, Irina Viner, Amina Zaripova |
| Producers: | Maciej Kubicki, Anna Kępińska |
| Production: | Telemark |
| Awards: | MFFD w Tbilisi / CineDOC – Tbilisi IDFF – Wyróżnienie Specjalne Jury w Konkursie Międzynarodowym / Special Mention of the Jury in the International Competition (2018); Krakowski FF / Krakow FF – Srebrny Lajkonik: Najlepszy Film Dokumentalny, Najlepsze Zdjęcia, Srebrny Róg, Nagroda Publiczności / Silver Hobby-Horse: Best Documentary, Best Cinematography, Silver Horn, Audience Award (2018) |
Marta Prus was born in 1987. She is a graduate from the Film and TV Direction Department at the Film School in Lodz, and currently doing her Doctor Studies. She is the author of award-winning Vakha and Magomed (2010), Eighteen Birthday (2012), Talk to Me (2015), and Hot and Cold (2016). She made the documentary series under the title Teen Mom Poland (2014). She has won an award given by the Minister of Culture and National Heritage for outstanding achievements in artistic work.
Selected Filmography:
2017 – Over the Limit
2016 – Ciepło zimno / Hot and Cold (short)
2015 – Mów do mnie / Talk to Me (short)
2012 – Osiemnastka / Eighteenth Birthday (short)