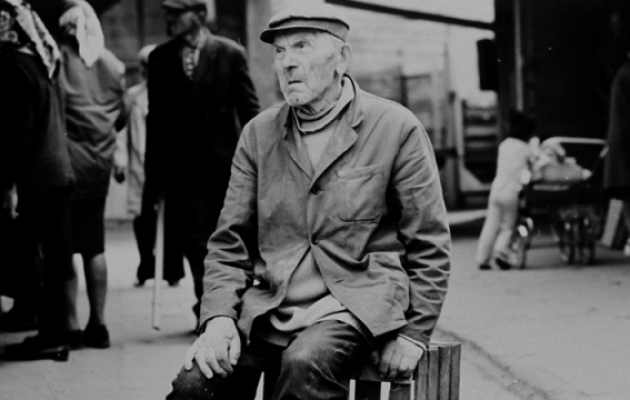 Tofifest IFF sees regional cinema and regional filmmakers as an important element of the annual festival programme. It will be the same this year, as the Masters section is dedicated to a retrospective of documentary films created by Kazimierz Karabasz, born in Bydgoszcz, a co-originator of the Polish school of documentary films, who contributed to the development of Polish documentary films as much as Andrzej Wajda did to the development of feature films.
He was born on 6th May 1930, in Bydgoszcz. In 1956, he graduated from the Leon Schiller National Higher School of Film, Television and Theatre in Lodz. He started his professional career as a documentary maker for the Warsaw Documentary Film Studio (Wytwórnia Filmów Dokumentalnych) located at ul. Chełmska 21, in Warsaw, and cooperated with the Polish Film Chronicle (Polska Kronika Filmowa). For many long years, he was an academic teacher and a professor at the Film and TV Direction Department at the Film School in Lodz, and its dean in the years 1982–1987. He wrote a number of books dedicated to documentary films: Cierpliwe oko [The Patient Eye] (Warsaw, 1979), Bez fikcji [No Fiction] (Warsaw, 1985), and Odczytać czas [Reading Time] (Lodz, 1999).
His films were an opposition to the propaganda promoted by authorities in the Polish People's Republic, showing Poland for what it really was, without any embellishments and distortions. The director always had his own independent voice. He managed to transform the genre of Polish documentary films, which had previously focused mainly on staging. Karabasz introduced additional lighting, which made it possible for him to record reality one-to-one. He simply turned on his camera and watched what was happening. He was interested in the here and now, in recording time, and in confronting the viewer with the environment they were surrounded by. Today, this method is applied by Polish and international documentary filmmakers. Kazimierz Karabasz remained an unquestionable authority in the realm of documentary film to the very last day. He died on 11th August 2018.
Even the earliest of his documentary work has gone down in history of cinema. Back in the 1950s, he created what came to be known as the "Black Series," showing hidden spheres of the Polish reality. Kazimierz Karabasz made these first two films in cooperation with Władysław Ślesicki, i.e. Where the Devil Says Goodnight (1956) and People from an Empty Zone (1957), while From Powiśle (1958) Karabasz made independently. They showed the hardships and dangers lurking and waiting for city dwellers in such districts as Praga, Targówek, or title Powiśle, although mass media and authorities struggled to create an entirely different portrait of those places.
Later on, he focused on a series dedicated to communities, which included such titles as On the Road (1960), The Musicians (1960), or The Junction (1961). Their distinctive feature consisted in focusing the camera on people acting in groups, at work or in their free time. His next step was the individualisation of his protagonists ― in The Year of Frank W. (1967), A Saturday Afternoon in the Life of Grażyna A. and Jerzy T. (1969), or Assimilating (1978), he focused on a single human being, portraying them insightfully. The two previous series gave birth to a third series dedicated to social synthesis, which included such films as Memory (1978) and Material Test (1981), or the films he made in recent years: A Portrait in a Drop (1997), At Sunrise and Before Dusk (1999), or In the First Phase of Flight (2001).
In 2004, he made Meetings, which was a very personal documentary film, in which he used flashbacks to his childhood memories, studies, and work for the film school and the Warsaw Documentary Film Studio. Two years later, Kazimierz Karabasz made Mr Franciszek (2006), which continued the story of the protagonist presented in The Year of Frank W., four decades later. The last film in his career was What's in the Baggage? (2008), which portrayed young people in their third year of secondary school, talking about their plans for the future, work, career, and perspectives for a better start in the modern independent Poland.
As part of his retrospective during the festival, you will have a chance to see the following films: Where the Devil Says Goodnight, The Musicians, On the Road, The Junction, and On the Threshold.