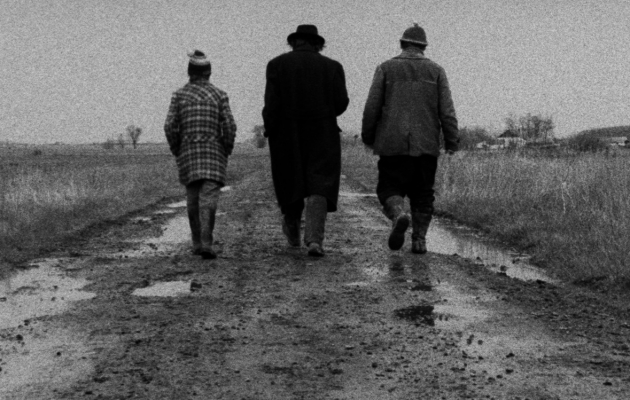 27 October, 14:00 · Kino Centrum
We are at an isolated post-communist village somewhere on the Great Hungarian Plain. Its resident live very dull, disillusioned, and lonely lives. They dream to repel the misery each of them separately and all of them together are well aware of. Some of them dream of leaving this place of no perspectives, while others design meticulous plans to change their miserable existence, even if at the expense of everybody else. They are all waiting for their Saviour. He is supposed to come and forgive their sins to make their lives easier and better... One day, this dream comes true. The Saviour does come...
The script for the film was based on the book published under the same title by Laszló Krasznahorkai, in 1985. According to film critics, Satan's Tango set new boundaries of film language and became an inspiration for many film directors.
| | |
| --- | --- |
| Director: | Béla Tarr |
| Screenplay: | Béla Tarr, László Krasznahorkai |
| Music: | Mihály Vig |
| Cinematography: | Gábor Medvigy |
| Editing: | Ágnes Hranitzky |
| Cast: | Mihály Vig, Putyi Horváth, László feLugossy, Éva Almássy Albert, János Derzsi |
| Producers: | György Fehér, Joachim von Vietinghoff, Ruth Waldburger |
| Production: | Mozgókép Innovációs Társulás és Alapítvány, Von Vietinghoff Filmproduktion (VVF), Vega Film |
| Awards: | Berlinale – Nagroda Caligari / Caligari Film Award (1994) |