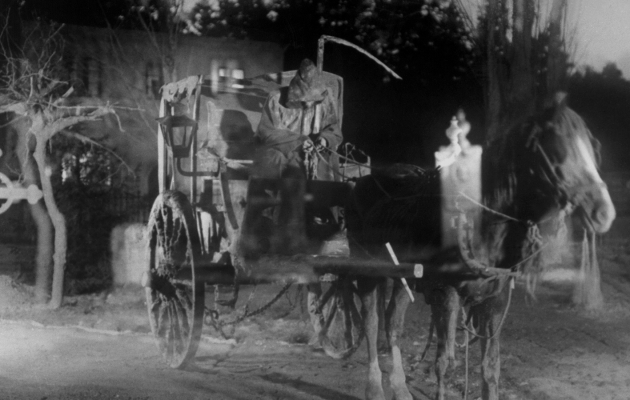 Films from the Baltic Sea Region are here to stay permanently in the programme of TOFIFEST, as we have already showed them as part of national retrospectives, presentations of the latest film work by young filmmakers, or retrospectives of cinema masters, in recent years. This year, we have decided to revive the classic cinema originating from the region.
The films included in the Baltic Silent Cinema section were made back in 1920s, when the cinematography was a relatively new form of art. The selection of films in this section was narrowed down to the films considered to be masterpieces or extraordinary pieces of film work. The Phantom Carriage made in 1921 is beyond all doubt a true gem of silent cinema and a genuine masterpiece. The film was made using the technique of multiple exposure, an experimental method in those days, which consisted in exposing a number of images on a single film, which produced unusual visual effects. In the unforgettable film Häxan: Witchcraft Through The Ages (1922), Benjamin Christensen combined a documentary with fiction, using the mediaeval obsession with witches and witches as the foundation for his story. The film stirred up a lot of controversy and people protested against it, which forced the director to leave Sweden for good and go to Hollywood.
As for The Passion of Joan of Arc (1928) made by the Danish cinema master Carl Theodor Dreyer, the unique nature of this film is the result of using the structure similar to a Greek tragedy. The film follows the principle of the unity of time, place, and action, which makes the tragic conflict tormenting the title protagonist, played with bravado by the magnificent Maria Falconetti, come to the fore. In Hotel Imperial, made in 1928, we can admire Pola Negri, born in the Polish town of Lipno, who was another great star in the era of silent cinema. Pola Negri was a very successful actress, featured in films made in Poland, Germany, and America, and one of the very first famous personalities of international cinema.
Feel invited to set out on a journey through space and time! It is also our secret hope that you will see the Baltic Silent Cinema section as a great opportunity to have a closer look at what was and still is considered the most beautiful aspect of cinema, immersed in silence and totally focused!