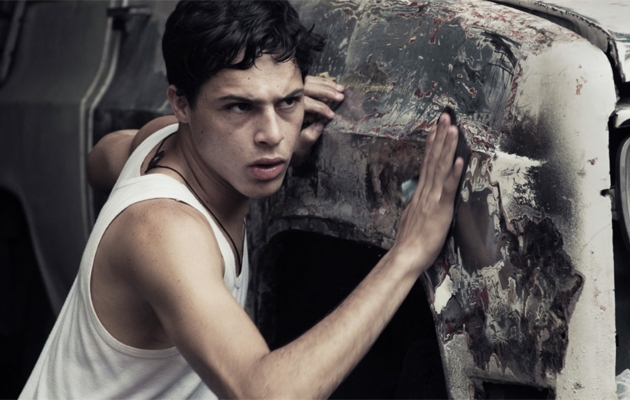 On Air. International Competition
On Air. International Competition is the main section of the festival. Every year this competition gathers some of the most important new films chosen from regular applications and selected from those screened at the most significant festivals in the world, including Rotterdam, Berlin, Cannes, as well as our partner festivals. The competition is puts directors' first and second films ON AIR, literally and metaphorically. What all the films selected for the competition share is provoking with the freshness of image and spreading of intellectual ferment.
From Poland. Polish Competition
As in the horn of plenty, Polish Competition has gathered a lot of excellent films. Although most of them have already been presented in our cinemas, it is never enough of good cinema. This year's competition comprises the presentation of over a dozen films and meetings with their authors, sometimes in unusual atmosphere. As usually, the audience is going to vote for their favourite Polish film and the winner is going to receive the Audience Award.
National retrospectives
National Retrospectives are a mixture of artistic treat and a journey to unknown regions of the world and their culture. This section is one of the central and regular positions of the festival, showing new, undiscovered national cinemas, which triumph at international festivals. In Poland Tofifest. Kujawy Pomorze Region is the first to discover them, as it was with the discovery of Turkish, Armenian, Austrian, Chinese, Swiss or Kosovar cinema and many more.
Must See Must Be
If you found amber in the Baltic Sea or gold in the Wild West the other day, you were lucky. Today you are lucky if you find time for art, namely cinema. Thus, we are trying to help all the busy people to do their homework. This section presents over a dozen of the best films of the last season, which should be put by those busy people on their lists. There is going to be a contest for active members of the forum. More information soon.
Bella Women
Bella Women is a festival section, which has become a permanent element of the agenda for the TOFIFEST IFF. Kujawy Pomorze Region, with its official partners being TZMO Group, as the main sponsor, and the Bella brand. During the 21st edition of the festival, we will see a third instalment of this unique cycle.
Polonica
Filmmakers from Poland are crossing boundaries ― not only the metaphorical ones, but also the literal ones. By working in other countries, they bring their own style, talent, and personality, to international cinematography. The Polonica section features a selection of the most interesting films from the passing film season, which have Polish actors among the cast.
The Rebels
Following the leading theme of the festival, which circulates around the idea of rebelliousness and focuses on the critical social problems, with this section we pay tribute to female heroes from all over the world, those ordinary and at the same extraordinary women, courageous and stubborn.