Cinema Under the Stars
As the historic urban space of Toruń constitutes an unforgettable experience in itself, weshall let you have a taste of it during this year's edition of the festival. Once again, we aregoing to meet in the yard of the Old Town City Hall in Toruń where you will have a chance to watch five films we have selected for that particular scenery: More »
Castle Cinema
Let us take you back to the 1980s, amidst the unique scenery of the ruins of the Teutonic Castle, when some of the legendary horror films, now considered 'cult classics' were made. Although many of them were remade – some even saw many sequels made to continue the original idea – our intention is to show you the archetypes of the characters that have forever gone down in the history of this particular genre. The genre that is adored by so many devoted cinema goers. More »
Must See Must Be
The section Must See Must Bee is a summary of the films screened during the most important film festivals around the world which even the most knowledgeable film enthusiasts might have missed, when making an effort to digest the plethora of new film productions. More »
Tadzik kładzie panele
Tadzik kładzie panele · dir. Monika Kuczyniecka
Poland 2006, 1'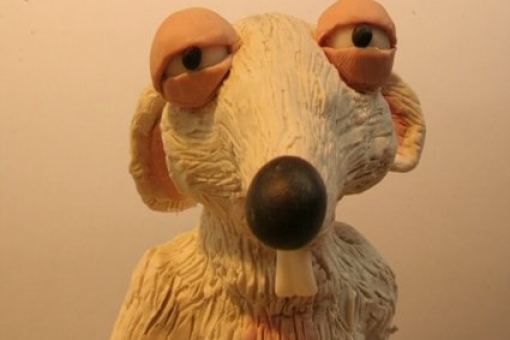 A lovely story about a rat, living at Severs Street 1.
| | |
| --- | --- |
| Director: | Monika Kuczyniecka |
| Awards: | Wyróżnienie / Mention — The One Minutes, Amsterdam 2006 |
Monika Kuczyniecka was born in 1982, in Bydgoszcz. She graduated Academy of Fine Arts in Poznań. She makes colorful animations, mostly synchronized with music and with plasticine figures animated in them. She won main award in animations category at Festival of Polish Independent Movies in Zawiercie; best short movie award at szorty.pl, and was also nominated for Grand Prix at Yach Film 2009. Her movies are fabulous, these colorful plasticine animations shows unprecedented imagination and art. Yet, technicall masterpiece harmonizes with music ― that is why her animations are also music videos as well.