Cinema Under the Stars
As the historic urban space of Toruń constitutes an unforgettable experience in itself, weshall let you have a taste of it during this year's edition of the festival. Once again, we aregoing to meet in the yard of the Old Town City Hall in Toruń where you will have a chance to watch five films we have selected for that particular scenery: More »
Castle Cinema
Let us take you back to the 1980s, amidst the unique scenery of the ruins of the Teutonic Castle, when some of the legendary horror films, now considered 'cult classics' were made. Although many of them were remade – some even saw many sequels made to continue the original idea – our intention is to show you the archetypes of the characters that have forever gone down in the history of this particular genre. The genre that is adored by so many devoted cinema goers. More »
Must See Must Be
The section Must See Must Bee is a summary of the films screened during the most important film festivals around the world which even the most knowledgeable film enthusiasts might have missed, when making an effort to digest the plethora of new film productions. More »
Arsy-Versy
Arsy-Versy · dir. Miro Remo
Slovakia 2009, 23'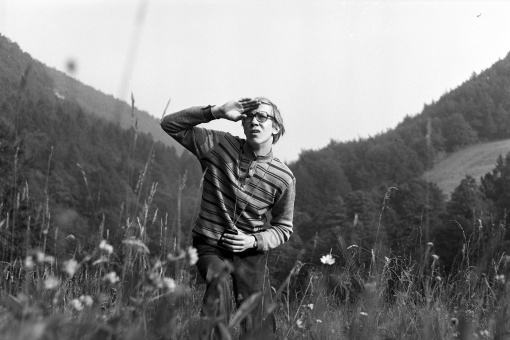 Document. This film is the life story of a mother and her son Lubos, who turned the world upside down. Lubos escaped the world of people to live symbiotically with nature. He flew away to a planet where only butterflies live ― intelligent beings. Lubos invested his life's energy combined with his unbelievable empathy into his amateur photograph and film creations. His greatest fascination with nature was the unique study of bats.
| | |
| --- | --- |
| Director: | Miro Remo |
| Screenplay: | Miro Remo |
| Music: | Richard Strauss |
| Cinematography: | Jaro Vaľko |
| Editing: | Marek Kráľovský |
| Awards: | Specjalna Nagroda Jury / Special Prize of the Jury (International Short Film Festival Uppsala 2009); Najlepszy Dokument / Best Documentary (Student and Short Film Festival Sleepwalkers! Tallin 2009); Srebrny Lew / The Silver Lion Award (IFF Taipei) |
Miro Remo for six years he worked as a graphic designer for a small IT company while studying directing at the Academy of Performing Arts in Bratislava. Arsy-Versy is the most successful film in the history of his university.