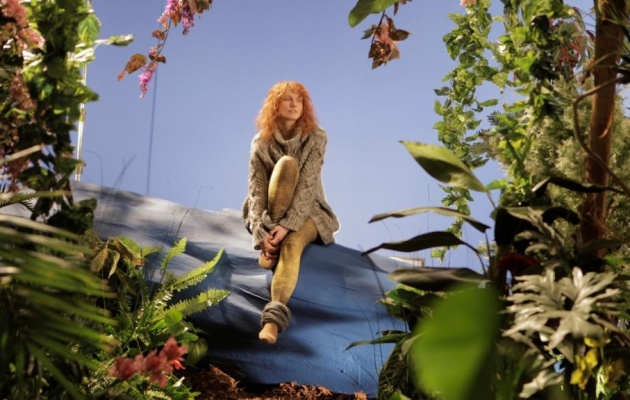 Screenings
10/25, 17:30 · Kino Centrum
It is a story about two brothers, Jacek and Tomek, and the title girl. Each of them is lonely and alienated, in their own way. The title heroine Magda condemns herself to isolation. Tomek suffers from savant syndrome — a peculiar brain dysfunction, which isolates him from the surroundings, while Jacek limits his contact with the world to interactions initiated via the Internet. One day, Jacek is called for a business meeting and asks a secretive neighbour to look after his brilliant brother. Little does he suspect that the meeting between those two lost and confused people will be the beginning of a profound bond.
The film discusses loneliness, anonymity, and alienation that result from various reasons — own choice, but also from a "supernatural" mental fitness, which produces unusual behaviour.
| | |
| --- | --- |
| Director: | Bodo Kox |
| Screenplay: | Bodo Kox |
| Music: | Joanna Halszka Sokołowska, Filip Zawada |
| Cinematography: | Arkadiusz Tomiak |
| Editing: | Milenia Fiedler |
| Cast: | Wojciech Mecwaldowski, Piotr Głowacki, Magdalena Różańska, Eryk Lubos, Teresa Sawicka, Olga Bołądź, Magdalena Popławska |
| Awards: | Lubuskie Lato Filmowe / Easy Film Summer – Nagroda Organizatorów im. Juliusza Burskiego: Najlepszy Film / Juliusz Burski Award of the Organisers: Best Film (2013) |
Bodo Kox was born in 1977, in Wrocław. He is a Polish happener, director, actor and screenwriter, who has graduated from journalism. He is considered one of the most interesting and original representatives of the Polish independent cinema. He played in many cult films of this genre (including Saturday Night Sore and Nosebleed). His films are characteristic for black and often very unique humour. The cooperation with musician and photographer Filip Zawada led to the joint directing of more than 10 short films. Sobowtór (The Look-Alike) was Bodo Kox's debut feature film, which had its premiere in 2006.
Filmography:
2012 – Dziewczyna z szafy / Girl from the Closet
2006 – Sobowtór / The Look-Alike