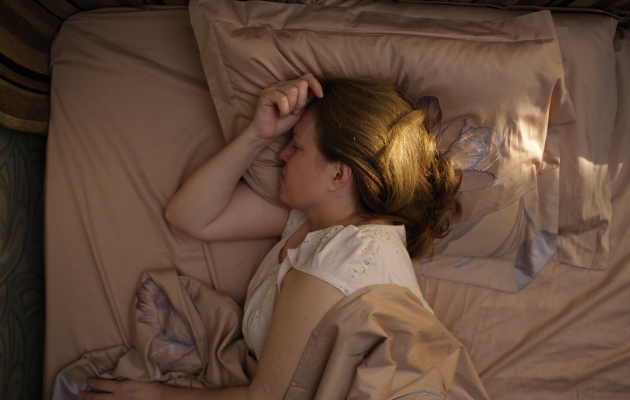 Screenings
10/24, 17:30 · Od Nowa – large hall
Vladimir is a rich, calculating, cold, and self-centered man. Elena is a nurse, whom Vladimir met one day, at the hospital. Their relationship is nothing short of an arrangement. They differ in many things, but they have one thing in common: he has the money and she provides care. One day, Vladimir ends up in the hospital, following a heart attack. When he goes there, he realises that his days are numbered. He decides to bequeath all his property to his daughter, and Elena would have just a monthly pay, until her death. For Elena, this is the end of hope that she would provide financial help for her son from the previous marriage. Elena transforms from a shy and obedient wife to a determined woman, capable of anything. She concocts a tragic plan that will change the life of her family forever.
| | |
| --- | --- |
| Director: | Andriej Zwiagincew |
| Screenplay: | Oleg Negin, Andriej Zwiagincew |
| Music: | Philip Glass |
| Cinematography: | Mikhail Krichman |
| Editing: | Anna Mass |
| Cast: | Nadezhda Markina, Elena Lyadova, Aleksey Rozin, Andrey Smirnov, Evgeniya Konushkina |
| Awards: | MFF w Cannes / Cannes IFF – Przegląd Un Certain Regard: Nagroda Specjalna Jury / Un Certain Regard section: Special Prize of the Jury (2011) |
Andriej Zwiagincew was born in 1965, in Novosibirsk. When he graduated from school, he played small role in the local Theatre of the Young Viewer. At the turn of 1980s and 1990s, he studied at the Russian University of Theatre Arts. He was most frequently cast as secondary film characters. In 2000, he made several episodes of the Black Room TV series. He is most recognised for The Return (2003) and The Banishment (2007).
Filmography:
2011 – Elena
2007 – Wygnanie / The Banishment
2003 – Powrót / The Return