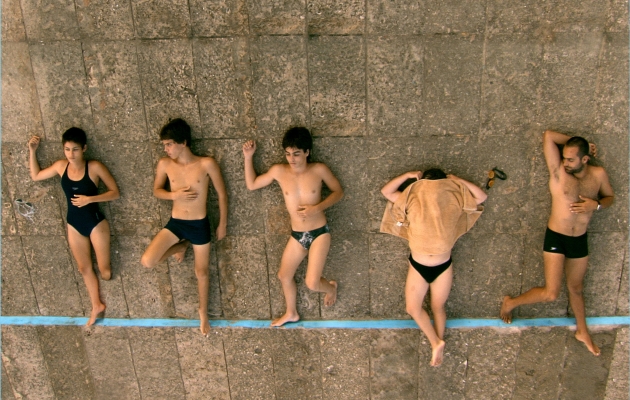 Screenings
10/23, 13:00 · Od Nowa – new hall
It's not about what we lack. It's about where we belong to...
Esteban, phlegmatic swimming instructor, Diana — self-sufficient teenage girl who is missing a leg, Danny — boy with Down's Syndrome, another one, Rodrigo, with defective legs and Oscar with no apparent physical disability but who refuses to speak, spend a day at the swimming pool. The five outcasts inevitably struggle, clash, separate – and in the end reunite thanks to their imperfections. As director put it: "The Swimming Pool deals more with what we are missing than what we have, and this can be seen and felt throughout the film."
| | |
| --- | --- |
| Director: | Carlos Machado Quintela |
| Screenplay: | Abel Arcos |
| Cinematography: | Raúl Rodríguez |
| Editing: | Alfredo Huec |
| Cast: | Raúl Capote, Mónica Molinet, Felipe García, Carlos Javier Martínez, Marcos Costa |
| Awards: | MFF w Hawanie / Havana IFF – Najlepszy debiut / Best First Film (2012); Festival del Cine Pobre – Najlepszy debiut / Best First Film (2012) |
Carlos Machado Quintela was born 1984 in Havana. He graduated from the Higher Institute of Arts in 2009 (BFA). During his student period he directed several short films. His graduation thesis project was selected to participate at the Short Film Corner Court Metrage at Cannes Film Festival 2010. After that, he received the prize Haciendo Cine, starting with this the production of his first feature film. The Swimming pool was shoot in 2009 and his post production process last until 2012. During that period he attended EICTV (Escuela Internacional de Cine y Televisión San Antonio de los Baños) to study Scriptwriting.
Filmography:
2013 – The Swimming Pool / La Piscina