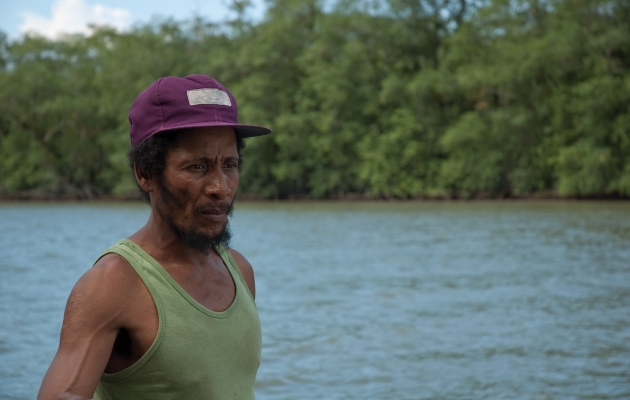 Screenings
10/22, 11:00 · Od Nowa – large hall
La Barra is a small village, lost on the borderline between the ocean shore and the wall of the jungle. The space is filled with silence, contrasted with the sound of ocean waves, singing birds, and buzzing insects. Unfortunately, this natural barrier fails to separate the village, inhabited by dark-skinned people, from the outer world that is gradually invading their peaceful life. And this is exactly the place to be found Daniel, a white male, who is escaping the world and his current way of life.
Crab Trap tells a story about a clash of two different realities, where tradition meets modernity, and about the conflicts that result from the lack of understanding and failure to accept otherness.
| | |
| --- | --- |
| Director: | Oscar Ruíz Navia |
| Screenplay: | Oscar Ruiz Navia |
| Music: | Gualajo (Palenque Records) |
| Cinematography: | Sofia Oggioni, Andrés Pineda |
| Editing: | Felipe Guerrero |
| Cast: | Arnobio Salazar Rivas, Rodrigo Vélez, Jaime Andres Castaño, Yisela Álvarez, Karent Hinestroza |
| Awards: | Berlinale – Nagroda FIPRESCI / FIPRESCI Prize (2010); BAFICI – Wyróżnienie Specjalne Jury / Special Jury Mention (2010) |
Oscar Ruíz Navia was born 1982, in Cali, Colombia. He graduated in Social Communications and Journalism from Universidad del Valle (2005). He was coordinator of the Movie-Club Cinema d'Autor. He is founder (2006) of Contravia Films, producing several award-winning short films, and his long features projects.
Filmography:
2013 – Solecito
2009 – Pułapka na kraby / Crab Trap