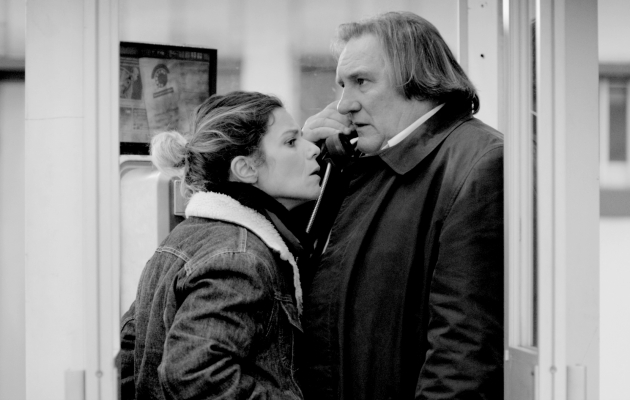 Screenings
10/22, 13:15 · Od Nowa – new hall
Frank-Etienne is a door-to-door salesman on a mission to sell empty boxes in the middle of nowhere. Things go awry when he meets a young woman who is determined to take advantage of his kindness and his car. Unable to resist her, Frank-Etienne finds himself in an increasingly absurd situation with the woman, her lover, and his dog.
| | |
| --- | --- |
| Director: | Constance Meyer |
| Screenplay: | Constance Meyer |
| Music: | Shapiro, Cobb, Buie, Middlebrooks |
| Cinematography: | Federico Cesca |
| Editing: | Anita Roth |
| Cast: | Gerard Depardieu, Marina Fois, Samir Guesmi |
Constance Meyer was born in 1984. Before becoming a filmmaker and photographer, she studied literature and history at La Sorbonne. After receiving her MA she started to work in theater and film in France. In 2010 she moved to New York where she entered NYU Tisch School of the Arts' graduate film program.