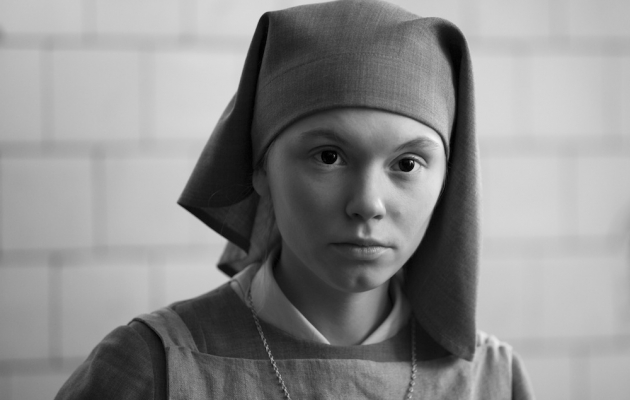 Screenings
10/26, 20:00 · Od Nowa – new hall
Poland 1962. Anna is a beautiful eighteen-year-old woman, preparing to become a nun at the convent where she has lived since orphaned as a child. She learns she has a living relative she must visit before taking her vows, her mother's sister Wanda. Together, the two women embark on a voyage of discovery of each other and their past. Her aunt, she learns is not only a former hard-line Communist state prosecutor notorious for sentencing priests and others to death, but also a Jew. Anna learns that she too is Jewish — and that her real name is Ida. This revelation sets Idę on a journey to uncover her roots and confront the truth about her family. Ida has to choose between her birth identity and the religion that saved her from the massacres of the Nazi occupation of Poland.
| | |
| --- | --- |
| Director: | Paweł Pawlikowski |
| Screenplay: | Paweł Pawlikowski, Rebecca Lenkiewicz |
| Music: | Kristian Selin Eidnes Andersen |
| Cinematography: | Łukasz Żal, Ryszard Lenczewski |
| Editing: | Jarosław Kamiński |
| Cast: | Agata Kulesza, Agata Trzebuchowska, Dawid Ogrodnik, Joanna Kulig |
| Awards: | FPFF w Gdyni / Gdynia Film Festival – Złote Lwy: Najlepszy film, Najlepsze zdjęcia, Najlepsza pierwszoplanowa rola kobieca, Najlepszy producent, Wschodząca Gwiazda ELLE, Nagroda Dziennikarzy, Don Kichot / Golden Lions: Best Film, Best Cinematography, Best Leading Female Character, Best Producer, ELLE Rising Star, Journalists Award, Don Quijote Award (2013); MFF w Toronto / Toronto IFF – Nagroda FIPRESCI / FIPRESCI Award (2013) |
Paweł Pawlikowski is a Polish-born, UK-based filmmaker. He was born in Warsaw but left Poland at the age of 14 to live in Germany and Italy, before moving to the UK in 1977. He studied literature and philosophy at London and Oxford and started making films in the mid 1980s. Pawel's early work was in documentaries for the BBC. In 1998 Pawlikowski moved into fiction with the small budget made-for-TV film Twockers, which he co-wrote and directed with Ian Duncan. This was followed by two full length features, Last Resort and My Summer of Love.
Filmography:
2013 – Ida
2011 – Kobieta z piątej dzielnicy / The Woman in the Fifth
2004 – Lato miłości / My Summer of Love
2000 – Ostatnie wyjście / Last Resort