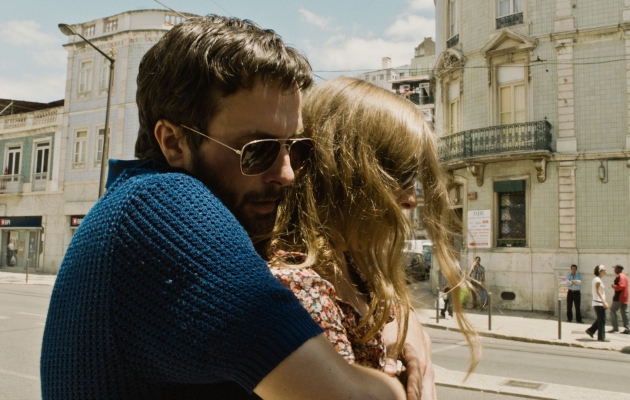 Screenings
10/25, 22:00 · Kino Centrum
Ian, a spatial orientation instructor, arrives at a world-renowned Lisbon clinic for the visually impaired to work with blind patients. It will be his task to help them become more confident and allow them to explore their surroundings without feeling vulnerable or afraid. The doctor in charge of the clinic hires Ian on condition that the patients won't be exposed to danger as they learn to move around by themselves.
During spatial orientation sessions, Ian quickly wins the trust of his patients: a small group of children and young adults of various nationalities. Ian's techniques intrigue the children and embolden them to explore their surroundings. Ian pushes them to attempt challenges with an element of risk, much to the dismay of the medical staff. Ian's sessions take place right under the window of Eva, an adult patient who never leaves her room and doesn't speak to anybody. She is most intrigued by the newcomer and his ideas.
| | |
| --- | --- |
| Director: | Andrzej Jakimowski |
| Screenplay: | Andrzej Jakimowski |
| Music: | Tomasz Gąssowski |
| Cinematography: | Adam Bajerski |
| Editing: | Cezary Grzesiuk |
| Cast: | Edward Hogg, Alexandra Maria Lara, Melchior Derouet, Francis Frappat |
| Awards: | WFF – Nagroda za reżyserię, Nagroda Publiczności / Award for Directing, Audience Award (2012); Lubuskie Lato Filmowe / Lubuskie Film Summer – Złote Grono: Najlepszy film / Golden Grape Award: Best Film (2013); FPFF w Gdyni / Gdynia Film Festival – Najlepszy dźwięk / Best Sound (2013) |
Andrzej Jakimowski, was born in Warsaw in 1963. He is director, screenwriter and producer. He studied philosophy at Warsaw University and film directing at the Krzysztof Kieslowski Katowice Film School.
Filmography:
2012 – Imagine
2007 – Sztuczki / Tricks
2003 – Zmruż oczy / Squint Your Eyes