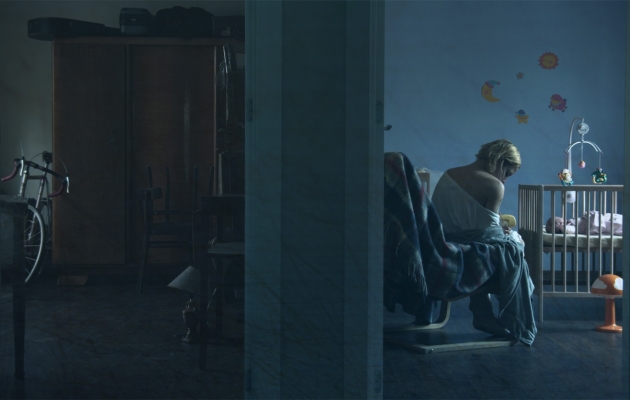 Screenings
10/27, 11:00 · Od Nowa – new hall
Loving is a film that tells a story about complicated relationships between two married 30-year-olds, who seem to have everything they could wish for. Maria has a successful career in the Town Hall, while Tomek has also found fulfilment in his job. They are arranging a flat and expecting a baby. Their relationship seems to be unshakeable. However, Maria has not told her husband about a certain shocking event, which is affecting both her, and their relationship. Their love is to face a long-term test... Both are lost and drifting away from each other, more and more. How much can they stand and what does the word "love" mean to them now?
| | |
| --- | --- |
| Director: | Sławomir Fabicki |
| Screenplay: | Marek Pruchniewski, Sławomir Fabicki |
| Cinematography: | Piotr Szczepański |
| Editing: | Maciej Pawliński |
| Cast: | Marcin Dorociński, Julia Kijowska, Adam Woronowicz, Agata Kulesza, Dorota Kolak |
| Awards: | MFF Saloniki / Thessaloniki IFF – Nagroda za główną rolę kobiecą / Main Female Character Award (2012); MFF Tbilisi / Tbilisi IFF – Nagroda Główna "Złoty Prometeusz" dla najlepszego filmu / Golden Prometheus (Main Prize) for the Best Film (2013); EFF Lecce – Nagroda Główna "Złote Drzewko Oliwne" / Golden Olive Tree (Main Prize) (2013) |
Sławomir Fabicki was born in 1970, in Warsaw. He is a Polish director, screenwriter, and a member of the European Film Academy. He graduated from studies in screenwriting at the Film School in Lodz, in 1995, and from the Faculty of Directing, at the same school, in 2002. He was the director of, among others, A Man Thing (2001) — a short film that won many awards and was nominated for Academy Awards – and a feature film Retrieval. He has also directed TV shows and social commercials, including among others the "Childhood without Violence" campaign.
Filmography:
2012 – Miłość / Loving
2006 – Z odzysku / Retrieval
2001 – Męska sprawa / A Man Thing