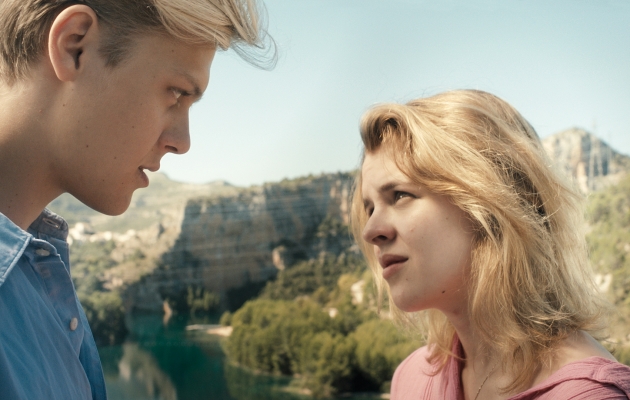 Screenings
10/23, 11:30 · Kino Centrum
It is a very emotional love story about Michal and Karina, two Polish students, who meet and fall in love with each other, during a working holiday — grape harvesting in sunny Spain. This merry holiday romance is suddenly interrupted by a dramatic event that changes their life for ever.
As the director has put it: "Lasting Moments is a contemporary attempt to take a closer look at the human condition, in a micro-scale. We observe a slow decomposition of their seemingly well-organised world, through the eyes of young people."
| | |
| --- | --- |
| Director: | Jacek Borcuch |
| Screenplay: | Jacek Borcuch |
| Music: | Daniel Bloom |
| Cinematography: | Michał Englert |
| Editing: | Beata Walentowska |
| Cast: | Magdalena Berus, Jakub Gierszał, Andrzej Chyra, Joanna Kulig, Ángela Molina |
| Awards: | Sundance FF / Sundance IFF – Najlepsze zdjęcia w dramacie zagranicznym / Cinematography Award in the World Cinema Competition (2013); Międzynarodowy Festiwal Kina Niezależnego "Off Plus Camera" / Off Plus Camera International Festival of Independent Cinema – Nagroda dla najlepszej aktorki w Konkursie Polskich Filmów Fabularnych / Best Actress Award in the Polish Feature Film Competition (2013) |
Jacek Borcuch was born in 1970 in Kwidzyn, Poland. Graduated from the Philosophy Dept. at the Warsaw University, the Baduszkowa's Vocal and Actors Studio at the Music Theatre in Gdynia, Academy for the Dramatic Arts in Warsaw, and the Music School (piano). He is director, screenwriter and actor. Author of the first Polish independent film Caulliflowerr (1999).
Filmography:
2012 – Nieulotne / Lasting Moments
2009 – Wszystko, co kocham / All that I Love
2004 – Tulipany / Tulips
1999 – Kallaffior / Caulliflowerr