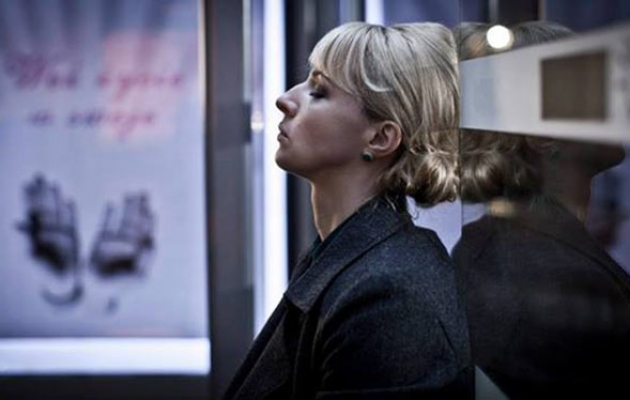 Screenings
10/23, 17:00 · Od Nowa – new hall
Warsaw Stories is a full-length film, comprised of six interwoven short stories. They all create a peculiar social panorama of the life in a modern Polish metropolis – the rebellious Warsaw. All characters in the film are divided by their social status, sex, and age. They have different ambitions and dreams. However, they all happened to live in a city, where a cross has cast its shadow. The protagonist of the central short story is Igła (Needle), a self-proclaimed Messiah.
| | |
| --- | --- |
| Director: | Maciej Cuske, Kacper Lisowski, Nenad Miković, Mateusz Rakowicz, Tymon Wyciszkiewicz |
| Screenplay: | Kacper Lisowski, Nenad Miković, Mateusz Rakowicz, Piotr Subbotko, Tymon Wyciszkiewicz |
| Music: | Paweł Skorupka |
| Cinematography: | Arkadiusz Tomiak |
| Editing: | Wojciech Włodarski |
| Cast: | Marta Lipińska, Klara Bielawka, Monika Dryl, Eryk Lubos, Zbigniew Zamachowski, Łukasz Simlat, Andrzej Andrzejewski, Janusz Chabior |
| Awards: | Koszaliński Festiwal Debiutów Filmowych "Młodzi i Film" / Koszalin Screen Debuts Festival "Young and Cinema" – Nagroda za debiut aktorski, Najlepszy dźwięk, Najlepsza muzyka, Najlepsze zdjęcia / Award for Actor Debut, Best Sound, Best Music, Best Cinematography (2013) |
Maciej Cuske. He was born in Bydgoszcz, in 1972. In 2004, he graduated from the Andrzej Wajda Master School of Film Directing in Warsaw. Since then, he has been making documentary films. He has directed, among others, the following films: What Do You Think About It, Galuszko? (2000), Treatment (2004), Old Books Store (2005), Dekalog III — Pamiętaj abyś dzień święty święcił (Decalogue III – Remember to keep holy the Lord's Day, 2008) and Away from the City (2011).
Kacper Lisowski. Born in 1972. Cinematographer, director. Graduate of the National Film School in Łódź.
Nenad Miković was born in 1970 in Belgrade. He studied Slavic languages at Belgrade University, graduated from Warsaw Film School (department of Direction) and Wajda School's story programme. He produced several short films, including the award-winning "Edina". Miković is also one of creators of the Polish film magazine "FilmPro". Lives and works in Warsaw and Belgrade.
Mateusz Rakowicz – born in 1977. Graduated from Academy of Fine Arts in Warsaw and Andrzej Wajda's film school. He prepared storyboards for Agnieszka Holland, Władysław Pasikowski and over 400 commercials. Directed his own short films, including the award-winning "Latarnik", created music videos and commercials.
Tymon Wyciszkiewicz. Director and screenwriter. Worked as set manager and 1st AD.