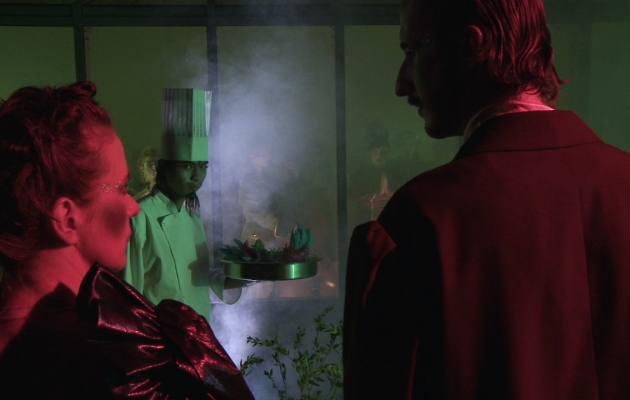 Screenings
10/23, 17:00 · Od Nowa – large hall
Mania has a group of friends, who have decided to help her fulfil her dream about reconstructing a daydream and recording it, in the form of a film. Mania is 40, works as an artist, and practices Buddhism. Both her dream and her paintings are surrealistic. For many years, Mania has been dreaming about meeting bizarre-looking people, sitting at a table laden with food and drink, in an unidentified interior...
| | |
| --- | --- |
| Director: | Marta Filipiak |
| Production: | Bydgoska Grupa Filmowa "Czarny Karzeł" |
Marta Filipiak is a graduate of the Academy of Fine Arts in Wrocław. She has been going beyond the sphere of paintings and drawings, for some years now. Now, she focuses on experimental film projects. In 2009, she was the initiator behind the establishing of Czarny Karzeł (Black Dwarf) Artistic Group, with which she has been making community and artistic projects.