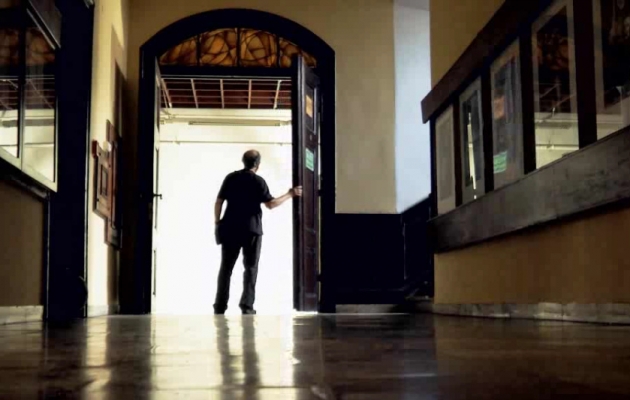 Screenings
10/22, 15:15 · Od Nowa – large hall
The film tells a story about one of the finest tenements in Toruń. It is a story about artists and leaders of cultural life, who are connected with this place. However, it is first and foremost a film about art, which is deeply rooted in history and refers to a specific place — the Dąmbski Palace on Żeglarska 8.
| | |
| --- | --- |
| Director: | Dorota Chilińska |
| Screenplay: | Dorota Chilińska |
| Cinematography: | Kajetan Pochylski |
| Editing: | Dorota Chilińska |
| Cast: | Witold Chmielewski, Michał Pszczółkowski, Anna Kroplewska-Gajewska, Andrzej Stypułkowski, Romuald Drzewiecki, Stefan Kościelecki, Edward Saliński, Wiesław Smużny, Marian Stępak, Małgorzata Jankowska, Wojciech Jaruszewski, Piotr Klugowski |
Dorota Chilińska (born in 1975) is a contemporary Polish artist, who specialises in video art. She also creates video installations, and is a co-author of the Error project, together with Andrzej Wasilewski. She has graduated from the Faculty of Fine Arts at the Nicolaus Copernicus University in Toruń (Faculty of Intermedia). In 2010, she was awarded a Doctor degree, and now runs a Multimedia Laboratory.