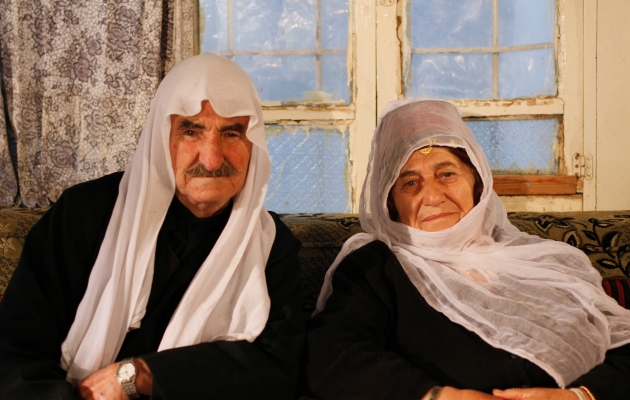 Screenings
10/22, 22:00 · Od Nowa – large hall
It never occurred to Syrian filmmaker Nidal Hassan and Lilibeth Rasmussen (Danish Artiste) that the day of her arrival to Damascus-the sixteenth of March 2011, would be the day preceding the announcement of the uprising in Syria. Between Damascus, Sweida and Ein Al Arab, the film try to gather details on the stories of the absent women and other women who would attend to present their own testimonies about themselves and about love, life, death and sometimes about the revolution. Difficult months go by, friends disappear unwillingly in jails, and friends leave forcefully... and a longing to freedom, dignity and justice for which Syrians have conferred a lot of blood. Nidal moves around with his camera in attempt to record the Syrians' daily journals subjected to pain, oppression, blood and hope.
| | |
| --- | --- |
| Director: | Nidal Hassan |
| Screenplay: | Nidal Hassan |
| Cinematography: | Wisam Hashisho |
| Editing: | M. Ali Almaleh |
Nidal Hassan is an independent Syrian filmmaker. Hassan's filmography includes several feature and documentary films such as Joy, Everyday Story and Flint mountain. His debut Salty Skin (2003) is considered to be a cornerstone in a new generation of independent Syrian cinema.