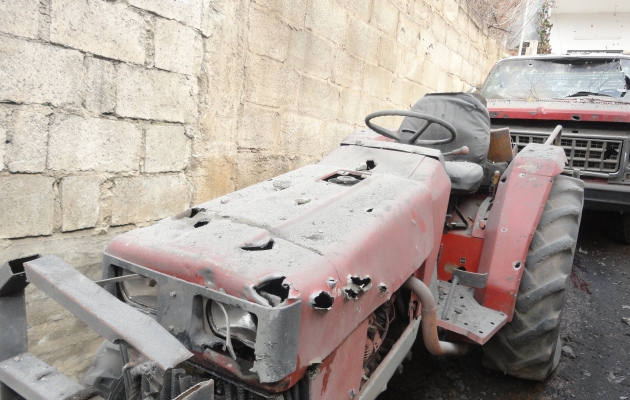 Screenings
10/22, 22:00 · Od Nowa – large hall
Untold Stories is a documentary film based on a trip of a Syrian girl who left Damascus with her video camera all in her way to her own city the revolution there, she also participated in all peaceful demonstrations. It was a great surprise to discover the role of female activists play there. We saw the importance of women's participation and their role in this movement, how they managed to lead the protesters, it's the Arab Spring is also a spring for Arab women.
| | |
| --- | --- |
| Director: | Hisham al-Zouki |
| Screenplay: | Obaida Zaiton, Hisham al-Zouki |
| Cinematography: | Dana Bakdones, Obaida Zaiton |
| Editing: | Firas Fayyad, Muhammed Omer |
Hisham al-Zouki — Norwegian nationality, was born in Damascus, Syria. He is educated in literature and drama. In 1999 he completed his film studies in film academy in Oslo, Norway. al-Zouki has worked on numerous film productions and documentaries. He was also making films for a number of television stations, including: The Norwegian television, the Swedish television and for al Jazeera Documentary Channel. He directed several documentaries, including Eternally Aliens (2002), Abraham's Children (2004), Sultan alatrash (2010) and Fatimids (2011).