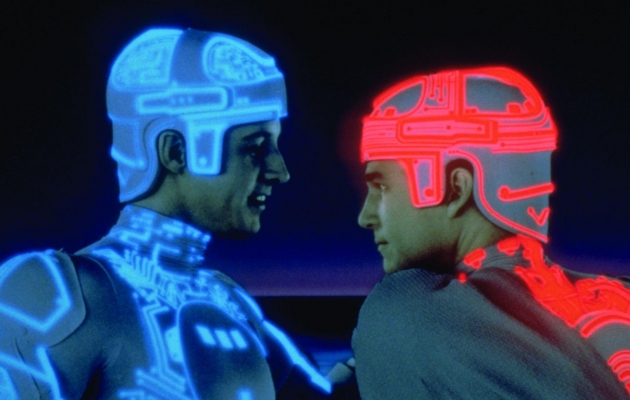 Screenings
25 October, 16:00 · Od Nowa – large hall
A computer hacker is abducted into the digital world and forced to participate in gladiatorial games where his only chance of escape is with the help of a heroic security program.
| | |
| --- | --- |
| Director: | Steven Lisberger |
| Screenplay: | Steven Lisberger, Bonnie MacBird |
| Music: | Wendy Carlos |
| Cinematography: | Bruce Logan |
| Editing: | Jeff Gourson |
| Cast: | Jeff Bridges, Bruce Boxleitner, David Warner, Cindy Morgan, Barnard Hughes |
Debate after the screening of "Tron": How we will watch films in 2030?
We will discuss watching films in the future, we will wonder about new technologies. Will cinemas get closed because it will be so easy to watch films outside them? Maybe, thanks to VR technology, the viewers could more personally experience films anytime and in any place? Can virtual reality defeat today's ways of watching films and become more popular than traditional cinema?
Guests of the debate:
Wiesław Kot — journalist and lecturer
Maciej Zasada — founder of Le Polish Bureau, Polish division of interactive production company UNIT9
Paweł Surgiel — founder and general manager of Vizao – Interactive Multimedia.