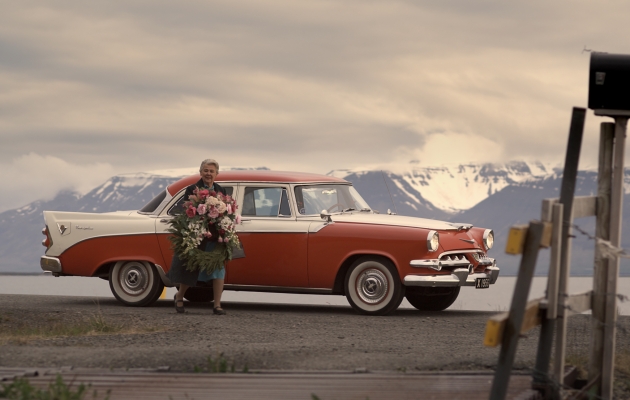 Iceland — located at the "hot spot" of the Mid-Atlantic Ridge — is famous for its many volcanoes, geysers, and hot springs. This country can also be proud of its extraordinary cinema. Its main thematic axis is the constant fight between man and the untamed nature.
The small number of films produced in Iceland is not only the result of the country's population being far from dense, but predominantly of the factthat Icelandic cinema is still relatively young. The establishing of the Icelandic Film Fund in 1978 marks the beginning of the official support for national cinema. Land and Sons by Ágúst Guðmundsson is the first film that has been made, according to the newly implemented system. The director used a panorama of life in the countryside and in a big city to remind us that one can never escape their own dreams. However, it is Baltasar Kormákur, who is considered to be one of the most outstanding talents in the history of Icelandic cinema. He started his film career as an actor and he did not wish to stand behind the camera, at first. His directing debut came with 101 Reykjavik, which turned to be an international success and won an award at the Toronto IFF. In his first film, the director had already demonstrated extraordinary incisiveness with which he looked at people and the world, as well as a very distinctive style of directing that has solidified his position in the world of film. His successive film — Jar City — was acclaimed by film critics, which brought Kormákur victory at the festival in Karlovy Vary. Another Icelandic filmmaker is Dagur Kari, who is considered to be one of the most interesting directors of international auteur cinema. His Noi Albinoi is a bitter-sweet story about the title Noi, a confused teenager, who dreams about leaving the snowy landscapes of depopulated Iceland that he considers his prison. Then, he went on to make Dark Horse, a comedy-drama full of absurd sense of humour, about two young people in love, who see the world through rose-tinted spectacles. The Good Heart made in 2009 turned out to be the first non-English film in Dagur Kari's career — it deals with a peculiar kind of friendship between a would-be suicide and an antipathetic owner of a run-down bar. The latest of his films, Fusi, is a bitter-sweet comedy about a "40-year-old virgin", who decides to do something about his way of life. Of Horses and Men by Benedikt Erlingsson is another film that discuss the reality of life in Iceland. Albeit being strongly rooted in the culture of Iceland, the film carries a universal message addressed to both humans and animals. In his film, the director demonstrates that we all have animal instincts inside of us.
The use of a typically Scandinavian black humour facilitates getting deeper into the tissue of film stories from Iceland. However, on the other hand, Icelandic cinema can be very effective in making our blood run cold, when are faced with its conclusions, concerning the condition of modern man.