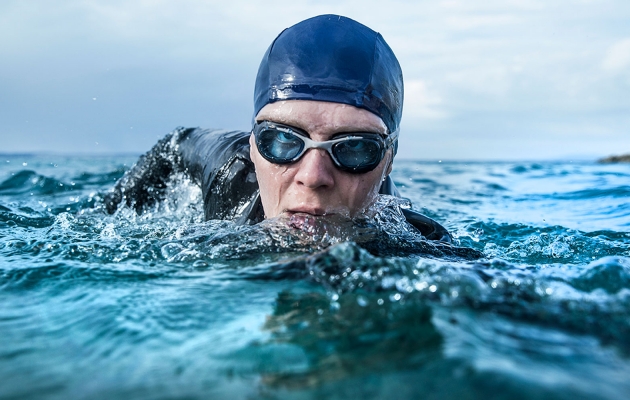 27 October, 15:00 · CKK Jordanki
The main protagonist in the film is a Pole, who made the world go speechless, but has remained almost completely unknown in Poland, to this day. The Fastest is a fascinating story, filled with extreme physical effort, spectacular failures, and extraordinary endurance, which was inspired by the life of Jerzy Górski. He has made it through the Death Race and set a new record in Triathlon Championships, which gave him the title of a champion in the Double Ironman distance ― his time was 24 hours, 47 minutes, and 46 seconds. However, he would have not achieved such a score, had it not been for two women, who came into his life. He lost one of them, but the other one became his inspiration to fight for his own life.
| | |
| --- | --- |
| Director: | Łukasz Palkowski |
| Screenplay: | Agatha Dominik, Maciej Karpiński |
| Music: | Bartosz Chajdecki |
| Cinematography: | Piotr Sobociński Jr. |
| Editing: | Jarosław Barzan |
| Cast: | Jakub Gierszał, Arkadiusz Jakubik, Janusz Gajos, Artur Żmijewski, Magdalena Cielecka, Kamila Kamińska |
| Producer: | Krzysztof Szpetmański |
| Production: | Iron Films |
| Distribution: | Mówi Serwis |
| Awards: | FF w Gdyni / Gdynia FF – Nagroda Publiczności, Złote Lwy: Najlepszy Debiut Aktorski, Najlepsza Scenografia, Złoty Klakier / Audience Award, Golden Lions: Professional Acting Debut, Best Set Design, Golden Clapper (2017) |
Łukasz Palkowski was born in 1976. He is a director and screenwriter. His début film was a short feature film titled Nasza ulica. He was also a second director in films directed by Maciej Pieprzyca, Krzysztof Lang, and Jan Kidawa-Błoński. Rezerwat, his début full-feature film, was recognised as the best début at Gdynia FF. More awards came with Gods, which was very well received by audiences. He has also directed such TV series as Nie rób scen, Strażacy, or Belfer.
Selected Filmography:
2017 – Najlepszy / Double Ironman
2014 – Bogowie / Gods
2011 – Wojna żeńsko-męska
2007 – Rezerwat