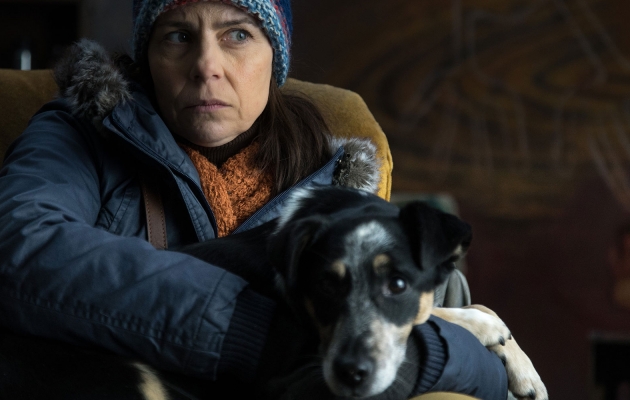 27 October, 17:30 · Kino Centrum
Marek (Grzegorz Palkowski) is about to start his law studies at the University of Warsaw. He has a beautiful girlfriend Ola (Alina Szewczyk) and they both love each other very much. Every day, he looks after his mother (Agata Kulesza), with great care ― both of them live in a pre-war tenement. One day, the family gets evicted and lose their home, which marks the beginning of a tedious wandering from one night shelter in Warsaw to another. Eventually, Marek manages to find a place to stay in a squat, in the city centre. Their good fortune will not last long, though, as the Capital City is preparing for a demonstration to celebrate the Independence Day. A group of aggressive hooligans is trying to storm into the building where they have found shelter. The events about to take place within the walls of the squat will ineffaceable marks on the lives of our protagonists.
| | |
| --- | --- |
| Director: | Andrzej Jakimowski |
| Screenplay: | Andrzej Jakimowski |
| Music: | Tomasz Gąssowski |
| Cinematography: | Adam Bajerski |
| Editing: | Cezary Grzesiuk |
| Cast: | Agata Kulesza, Grzegorz Palkowski, Edward Hogg, Krzysztof Ławniczak, Alina Szewczyk |
| Producer: | Andrzej Jakimowski |
| Production: | Zjednoczenie Artystów i Rzemieślników |
| Distribution: | Kino Świat |
| Awards: | Warszawski FF / Warsaw FF – Oficjalna Selekcja / Official Selection (2017) |
Andrzej Jakimowski was born in Warsaw in 1963. He is director, screenwriter and producer. He studied philosophy at Warsaw University and film directing at the Krzysztof Kieślowski Katowice Film School. In 2009, his Tricks was nominated the Polish candidate for Academy Awards.
Selected Filmography:
2017 – Pewnego razu w listopadzie… / Once upon a time in November
2012 – Imagine
2007 – Sztuczki / Tricks
2005 – Solidarność, Solidarność
2003 – Zmruż oczy / Squint Your Eyes