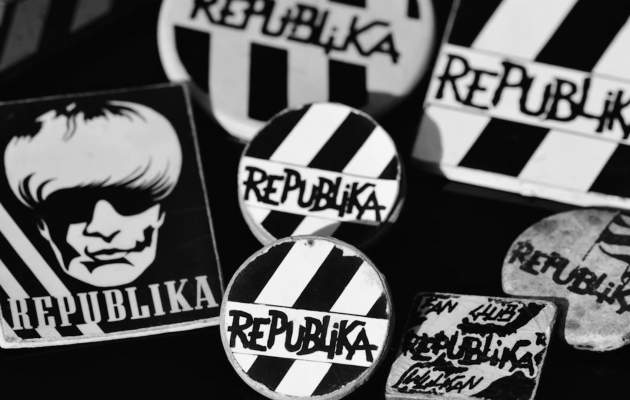 27 October, 19:45 · Cinema City – room 6
It is the second half of 1970s. In Toruń, there exists an active artistic community that centres around the OD NOWA Student Creative Work Club. It is attended by young people, who go there to practice various forms of activity: they establish theatres, music bands, and there are also visual artists and performers. The creative melting pot becomes the cradle of Res Publica, a band that will later transform into Republika. That is the starting point for a film that discusses the very first period in the existence of the band, which ended in its dissolution back in 1986.
The film was created out of interesting and largely unknown film and concert footage, excerpts of songs, previously unreleased pictures, as well as various interpretations and reviews of selected songs composed by the band. The story behind the birth of the phenomenon called Republika takes into consideration the historic context of the time and place where that creative unrest happened ― the student community in Toruń.
| | |
| --- | --- |
| Director: | Ryszard Kruk |
| Screenplay: | Ryszard Kruk |
| Cinematography: | Kajetan Pochylski, Ryszard Kruk, Wojciech Budny |
| Editing: | Piotr Bartos |
| Cast: | Grzegorz Ciechowski, Sławomir Ciesielski, Paweł Kuczyński, Andrzej Ludew, Anna Skrobiszewska, Waldemar Rudziecki , Grzegorz Kopcewicz, Zbigniew Ostrowski, Andrzej "Kobra" Kraiński |
| Producer: | Krzysztof Wachowiak |
| Production: | Fundacja Nie.Art |
Ryszard Kruk was born in 1968. He has graduated from biology at the Nicolaus Copernicus University in Toruń. More than ten years ago, he established his own company, KRUK Multimedia, which produces films, TV programmes, spots, commercials, and documentaries. His work portfolio includes such films as Taksówkarz ― the multi-award winning story of the oldest taxi driver in Toruń, and full-feature documents about musicians from Toruń: Homo musicus and Ziggy Dust, the latter of which is dedicated to Zbigniew Cołbecki.
Selected Filmography:
2017 – Republika — Narodziny Legendy
2015 – Ziggy Dust
2012 – Homo Musicus
2008 – Taksówkarz