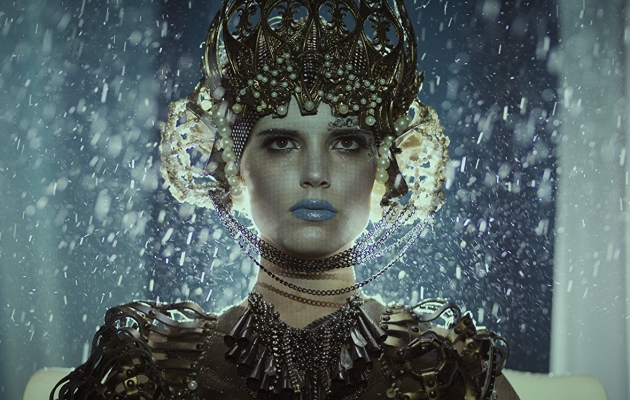 23 October, 16:30 · Kino Centrum
The Son of Snow Queen is a combination of drama and a modern tale about the fight between good and evil. The plot is set in two inter-penetrating dimensions: the real one, and the one made of poetry and fairy-tale. Marcin (Maciej Bożek) is a six-year-old boy yearning for love and warmth. With the help of a retired writer Kazimierz (Franciszek Pieczka), he manages to escape into a realm populated by fictional characters straight from the novels of Hans Christian Andersen. He feels safe there, protected by a screen of fantasy that separates him from reality, where he cannot find a place for himself ― for various reasons. His single mother, Anna (Michalina Olszańska), who is in her twenties, has problems making ends meet. When she meets Kamil (Rafał Fudalej), hope for a better future emerges. Will Anna choose the right path to go? Sometimes, when we are confused, we tend to make mistakes that cannot be undone...
| | |
| --- | --- |
| Director: | Robert Wichrowski |
| Screenplay: | Paweł Sala, Robert Wichrowski |
| Music: | Piotr Mikołajczak |
| Cinematography: | Mirosław Brożek |
| Editing: | Adam Kwiatek, Mateusz Kiełbowicz |
| Cast: | Michalina Olszańska, Franciszek Pieczka, Anna Seniuk, Maciej Bożek, Rafał Fudalej, Ewa Szykulska |
| Producer: | Piotr Mikołajczak |
| Production: | Ursa Major Productions |
Robert Wichrowski was born in Bydgoszcz, in 1966. He has graduated from history and political science at the University of Gdansk, and also from the Television Production Department at the Lodz Film School, and completed the Development Lab Programme at Wajda School. He has made music videos, documentaries, but also TV series, such as Powiedz tak, Krew z krwi, or Komisarz Alex. The French Trick was his full-feature début.
Selected Filmography:
2017 – Syn Królowej Śniegu / The Son of Snow Queen
2014 – Karuzela
2006 – Francuski numer / The French Trick
2003 – Mój szczyt ― opowieści z K2 (short)