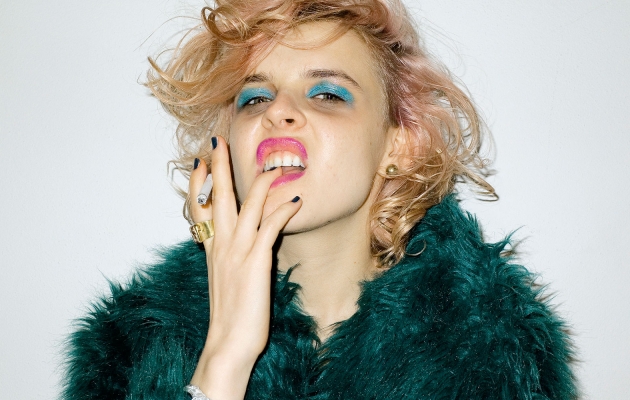 24 October, 17:00 · Cinema City – room 6
Karolina (Magdalena Berus), just as many contemporary people in their twenties or thirties, lives fast and intensely, trying to experience everything with redoubled intensity. Unlike many other people her age, she does not work in a corporation. She is an artist, who published her début novel, some time ago ― it was a contemporary version of "Lolita", which gained international success. The girl is a nihilist, who spends their time travelling, having love affairs, and partying hard. But her life is empty and no drugs or sex can possibly overcome that void. Karolina is living in the shadow of her mother (Danuta Stenka), who has a problem with accepting the passing of time, and her more attractive sister, Matylda (Hanna Koczewska) ― and her world is slowly falling apart...
| | |
| --- | --- |
| Director: | Katarzyna Rosłaniec |
| Screenplay: | Katarzyna Rosłaniec |
| Music: | Agnieszka Stulgińska |
| Cinematography: | Virginia Surdej |
| Editing: | Stefan Stabenow |
| Cast: | Magdalena Berus, Łukasz Simlat, Tygo Gernandt, Hanna Koczewska, Marta Nieradkiewicz, Tomasz Tyndyk, Danuta Stenka |
| Producers: | Piotr Kobus, Agnieszka Drewno |
| Production: | Manana |
| Distribution: | Kino Świat |
| Awards: | FF w Gdyni / Gdynia FF – Nominacja: Złoty Pazur – Konkurs Inne Spojrzenie / Nomination: the Golden Claw Award – The Visions Apart Competition (2017); Netia OFF Camera, Kraków – Najlepsza Rola Żeńska / Best Female Role (2017) |
Katarzyna Rosłaniec was born in 1980, in Malbork. She is a director and screenwriter, and a graduate from the Faculty of Economics at the University of Gdańsk. She has also graduated from the Faculty of Directing at the Warsaw Film School, and the Script Programme at the Andrzej Wajda Master School of Film Directing in Warsaw. Her debut feature film was Mall Girls, which was awarded, among others, at film festivals in Cottbus, Gdynia, Koszalin, Seoul, Valencia, Zittau, and Zlin.
Selected Filmography:
2017 – Szatan kazał tańczyć / Satan Said Dance
2012 – Bejbi blues / Baby Blues
2010 – Galerianki / Mall Girls