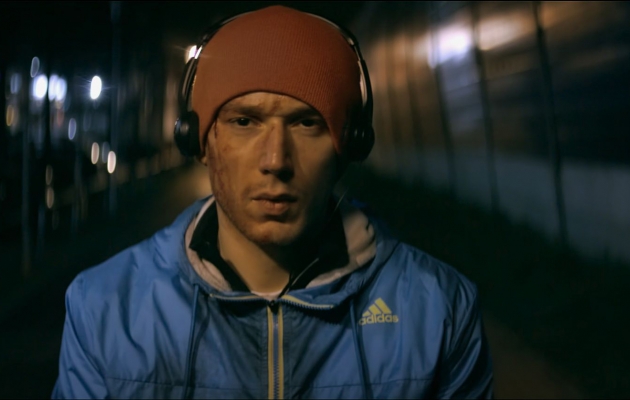 25 October, 18:00 · Kino Centrum
Rage tells a story about Adam, a TV presenter in his thirties, married to beautiful Edyta, and a father of two small children, who is entangled in complicated business and family relations. While jogging along a Warsaw ring road, the protagonist is calling his close family and business partners, thus letting us in on his secrets. Then, an unexpected chain of events in the evening puts in question all of the life choices he has made so far. The films raises questions about the limits of one's honesty toward themselves and people around them, and about the price one must pay for striving to be successful and for self-actualisation.
| | |
| --- | --- |
| Director: | Michał Węgrzyn |
| Screenplay: | Michał Węgrzyn, Marcin Roykiewicz |
| Music: | Tomasz Kuldo – QLHead |
| Cinematography: | Wojciech Węgrzyn |
| Editing: | Michał Biliński |
| Cast: | Jakub Świderski, Małgorzata Zajączkowska, Paulina Chapko, Natalia Klimas Producenci / Producers: Michał Węgrzyn, Wojciech Węgrzyn, Piotr Cisło, Grzegorz Wyrębiak |
| Producer: | WMW Film |
| Distribution: | Alter Ego Pictures |
| Awards: | Europejski Festiwal Filmów Niezależnych ECU w Paryżu / The European Independent Film Festival (ÉCU) in Paris – Najlepszy Film Dramatyczny / Best Dramatic Feature (2017) |
Michał Węgrzyn was born in 1978, in Nowy Sącz. He graduated from film studies at the Jagiellonian University in Kraków and from the Department of Photography & Television Production at the Lodz Film School. He made his début with a short documentary titled Zaszumiał, Powiał (2003), which was a cooperation with his brother Wojciech ― the film won many awards at film festivals in Poland. His directing début in the realm of full-feature films was Wybraniec (2013), a story about in vitro. In 2015, he completed his sophomore feature film ― The Story of a Woman.
Selected Filmography:
2017 – Wściekłość / Rage
2015 – Historia kobiety / The Story of a Woman
2013 – Wybraniec
2010 – 400 hektarów
2007 – Pojechał, Zobaczył
2003 – Zaszumiał, Powiał