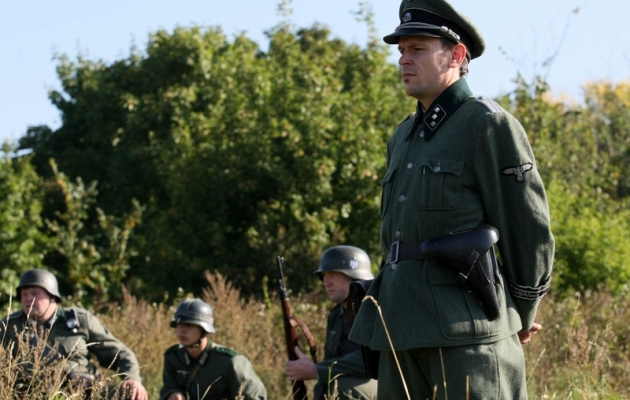 23 October, 20:00 · Artus Cinema
Free entry
Panopticon is a fictionalised documentary, presenting the history of Toruń, starting in 1901 and ending in 1989. The screenplay is based on five events of paramount importance to the city and their protagonists (victims or perpetrators) were prisoners of Remand Centre (the so-called "Okrąglak"). It is a unique building, based on the concept of the Panopticon — an ideal prison, designed by Jeremy Bentham, an English philosopher, in 1787.
| | |
| --- | --- |
| Director: | Marcin Gladych, Krystian Wieczyński |
| Screenplay: | Marcin Gładych, Marceli Sulecki |
| Music: | Rafał Kołacki |
| Cinematography: | Jacek Banach, Adam Fisz |
| Editing: | Jacek Banach |
| Production: | Fundacja You Have It |
Marcin Gładych is a director, photographer, and film-maker. He won the Flisak of Tofifest Award back in 2010. He is an author of numerous solo and collective exhibitions. He is considered an independent artist. He has made between ten and twenty independent films, including Hakerzy Wolności and Panoptikon.
Krystian Wieczyński is a theatre and film actor, happener, tap dancer, organiser of cultural events, theatre and circus instructor, and one of the founders of Teatr Wiczy. In the years 2006–2010, he cooperated with Teatr Biuro Podróży (Travel Agency Theatre). He has won numerous awards at theatre and film festivals.