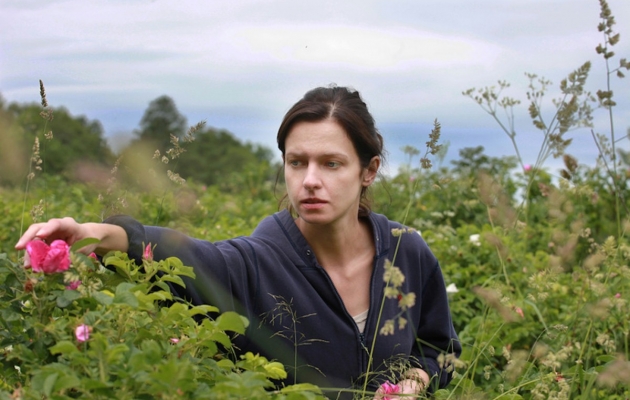 22 October, 19:00 · Cinema City – room 6
Wild Roses is a story about a woman, who is facing a very tough choice in her life. Her situation is further complicated by the place of her residence: it is a small, provincial town, where is it difficult to hide things, but easy to be judged. The main heroine is struggling with a profound sense of loneliness. Her life is dedicated to looking after the house and two children, combined with constant waiting for her husband, who works in Norway and seldom comes back to Poland. In an effort to feel loved and adored once again, the young woman starts a love affair with a teenager. Alas, that "moment of oblivion" comes at a high price. The situation gets further complicated after the return of her husband. Suspicions, gossip, and accusations are intertwined with yet a different tragedy, when Jasio, her two-year-old son goes missing at a wild rose plantation, where the woman works. Will the boy be found? Will the family survive this?
| | |
| --- | --- |
| Director: | Anna Jadowska |
| Screenplay: | Anna Jadowska |
| Music: | Agnieszka Stulgińska |
| Cinematography: | Małgorzata Szyłak |
| Editing: | Anna Mass |
| Cast: | Marta Nieradkiewicz, Michał Żurawski, Halina Rasiakówna, Konrad Skolimowski, Natalia Bartnik, Dominik & Daniel Wesling |
| Producers: | Izabela Igel, Roman Jarosz |
| Production: | Alter Ego Pictures, Canal+ Polska |
| Distribution: | Alter Ego Pictures |
| Awards: | FF w Gdyni / Gdynia FF – nominacja: Złoty Pazur – Konkurs Inne Spojrzenie / Nomination: the Golden Claw Award – The Visions Apart Competition (2017) |
Anna Jadowska is a Polish screenwriter and director, born in 1973. She studied film directing at the Lodz Film School and the Wajda School. She also participated in Ex Oriente Film workshops and EAVE Producers workshops. Her professional portfolio contains documentaries and feature films, made both for television and cinema. She made her début with Touch Me (2003), and then followed with It's Me, Now (2004). Her latest film was a documentary titled Three Women (2013), which won the Magic Hour Award at the Planete+ Doc Film Festival in Warsaw.
Selected Filmography:
2017 – Dzikie róże / Wild Roses
2013 – Trzy kobiety / Three Women
2011 – Z miłości
2009 – Generał. Zamach na Gibraltarze / General. The Attempt at Gibraltar
2004 – Teraz ja / It's Me, Now
2003 – Dotknij mnie / Touch Me