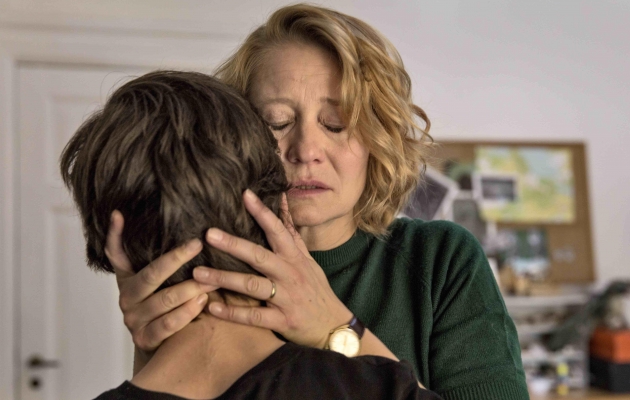 27 October, 15:00 · Cinema City – room 6
Mia is married to the successful headmaster Frederik, who is caught embezzling from his own school. But did he do this of his own free will — or has his personality been altered by the tumour lurking in his brain? Mia is desperate to uncover what kind of man she is actually married to. If the happiest three years of Mia's life with Frederik were while he had a tumour in his brain, who was she married to before? You Disappear is a movie about the challenges we face as neuroscience forces us to rethink what we are as human beings.
| | |
| --- | --- |
| Director: | Peter Schønau Fog |
| Screenplay: | Peter Schønau Fog |
| Cinematography: | Laust Trier Mørk |
| Editing: | Morten Højbjerg |
| Cast: | Trine Dyrholm, Nikolaj Lie Kaas, Michael Nyqvist, Mikkel Boe Følsgaard, Lars Knutzon |
| Producer: | Louise Vesth |
| Production: | Zentropa Entertainments |
| Distribution: | Bomba Film Sp. z o.o. |
| Awards: | MFF w Toronto / Toronto IFF – Oficjalna Selekcja / Official Selection (2017) |
Peter Schønau Fog was born in 1971 on the island of Fanø, Denmark, and studied filmmaking both at the Academy of Performing Arts in Prague and the Danish National Film School. He has directed a number of short films, including Little Man (1999), as well as the feature film The Art of Crying (2006).
Selected Filmography:
2017 – You Disappear / Du forsvinder
2006 – Sztuka płakania / The Art of Crying
1999 – Little Man / Lille mænsk (short)