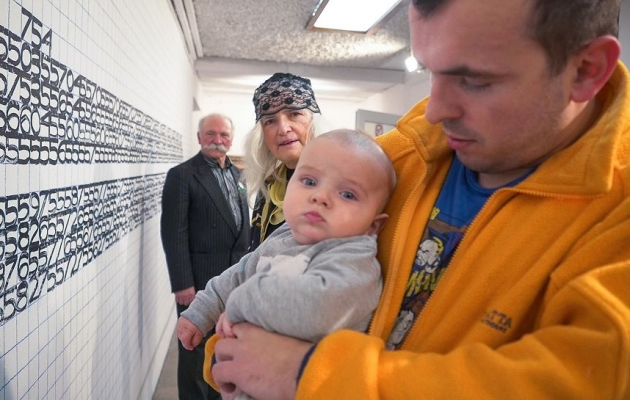 22 October, 13:00 · CKK Jordanki
Smugi tells a story about a colourful and multi-generational Smużny family. The family members include visual artists, actors, and performers. The most prominent personality in the family is the legendary veteran of the artistic community in Torun, Professor Wiesław Smużny, always supported by his intriguing and eccentric wife, Maria. Dominik and Radek, their two sons of many talents, add colour to the cultural landscape of the city, through their professional and artistic endeavours. The children of Dominik and Radek are also soaked in the family traditions, try their hand at different fields of art: Franek plays the violin, Zosia paints and plays the drums, while Nil... is an artist, who has no boundaries.
Smugi is a film about a family, but it also serves as a message that it is worth making your own choices in life, to be yourself, "do your thing", instead of following a well-beaten track that somebody had already set for you.
| | |
| --- | --- |
| Director: | Adam Fisz, Marcin Gładych |
| Screenplay: | Adam Fisz, Marcin Gładych |
| Music: | Rafał Kołacki |
| Cinematography: | Adam Fisz, Marcin Gładych |
| Editing: | Jacek Banach |
| Cast: | Wiesław Smużny, Maria Przybylska, Dominik Smużny, Radosław Smużny, Izabela Smużna, Franciszek Smużny, Zofia Smużna, Nil Smużny |
| Producer: | Marcin Gładych |
| Production: | TuStudio |
Adam Fisz is a film director, cinematographer, artist, and photographer. He has graduated from the Academy of Photography in Warsaw, and also from the Lodz Film School. He has run an advertising photography studio since 1995. He is the author and co-author of photography in Ziggy Dust and Panoptikon.
Marcin Gładych is a director, photographer, and film-maker. He won the Flisak of Tofifest Award back in 2010. He is an author of numerous solo and collective exhibitions. He is considered an independent artist. He has made between ten and twenty independent films, including Hakerzy Wolności and Panoptikon.