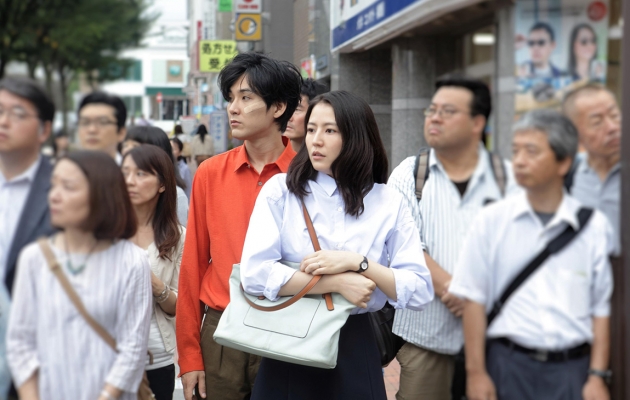 25 October, 15:00 · Cinema City – room 6
After going missing for several days, a man named Shinji mysteriously reappears,
acting nothing like his former self. His relationship with his wife Narumi had been on the rocks, but now Shinji is calmer and kinder than before, which only serves to exasperate Narumi further. Shinji also has a bizarre new daily routine of strolling around the neighbourhood and engaging strangers in deep, conceptual conversations with no apparent purpose. Elsewhere in town, a family is brutally murdered, and journalist Sakurai begins to investigate the odd circumstances of the killing. As an ominous mood spreads over an otherwise ordinary town, Sakurai and Narumi each try to understand what lies behind the spiralling chaos...
| | |
| --- | --- |
| Director: | Kiyoshi Kurosawa |
| Screenplay: | Kiyoshi Kurosawa, Sachiko Tanaka |
| Music: | Yusuke Hayashi |
| Cinematography: | Akiko Ashizawa |
| Editing: | Koichi Takahashi |
| Cast: | Masami Nagasawa, Ryûhei Matsuda, Hiroki Hasegawa |
| Producers: | Yuji Ishida, Naoto Fujimura, Yumi Arakawa, Tomomi Takashima |
| Production: | Django Film, Nikkatsu |
| Distribution: | Kino Świat |
| Awards: | MFF w Cannes / Cannes FF – Nominacja: Nagroda w sekcji Un Certain Regard / Nomination: Un Certain Regard Award (2017) |