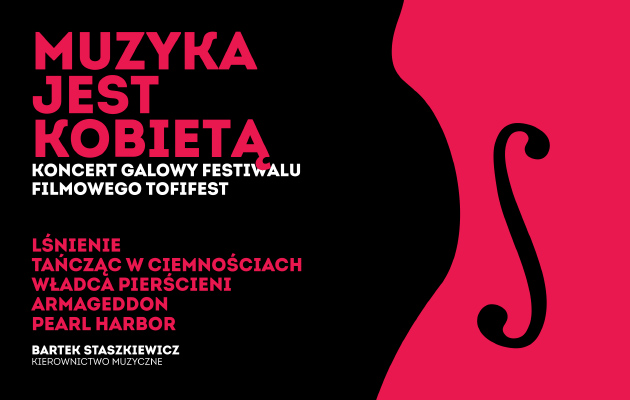 28 October, 19:00 · CKK Jordanki
Not too many of us know that it was Vivian Kubrick, daughter of the Stanley Kubrick, who composed the soundtrack to "Full Metal Jacket". And not too many are aware of other female music composers, for that matter. And that is precisely the reason for Tofifest to say: "Music is a woman"!
Within the walls of the impressive Cultural and Congress Centre Jordanki, you will have a chance to hear original interpretations of selected pieces composed by Anne Dudley, Wendy Carlos, Vivian Kubrick, Mica Levi, or Rachel Portman, to name a few.
There will also be songs taken from such famous films as Armageddon, Pearl Harbor, The Lord of the Rings, The Shining, or Dancer in the Dark, interpreted artistically by Paulina Przybysz, Krzysztof Zalewski, and Anna Karwan. They will be accompanied by the Astrolabium Chamber Choir, who have already cooperated with Zakopower and Krzesimir Dębski. The entire project has been directed and produced under the artistic supervision of Bartek Staszkiewicz, a winner of the Fryderyk Award, (together with his band Sofa), in 2007. The concert will be coupled with a special film section titled Music is a Woman, dedicated to films that have soundtracks written by women.
When: 28th October, 7:00 p.m.
The exclusive partner of "Music is a woman" concert is Apator Group.