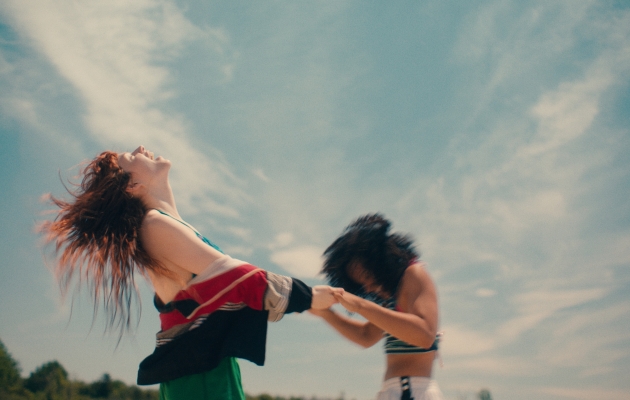 24 October, 17:30 · CKK Jordanki
Lou and her best friend Chantal plan to get out of their isolated, run-down town and move to a city far, far away. When Chantal's unstable and possessive ex violates her during a night of partying, the girls decide to exact their revenge on him through a night of vandalism and debauchery. The consequences of their actions are devastating, threatening the girls' chances of ever leaving. The more Lou fights tooth-and-nail to save her friendship and hold onto her dreams, the more she spins out of control as she begins to realize that freedom will come at a high cost.
| | |
| --- | --- |
| Director: | Jasmin Mozaffari |
| Screenplay: | Jasmin Mozaffari |
| Music: | Casey Manierka-Quaile |
| Cinematography: | Catherine Lutes |
| Editing: | Simone Smith |
| Cast: | Michaela Kurimsky, Karena Evans, Callum Thompson, David Kingston, Tamara LeClair |
| Producers: | Caitlin Grabham, Kristy Neville |
| Production: | Prowler Film, Wildling Pictures, Alcina Pictures |
| Distribution: | Séville International |
| Awards: | FF w Toronto / TIFF – Oficjalna Selekcja / Official Selection (2018); FF w Zurychu / Zurich FF – Oficjalna Selekcja / Official Selection (2018) |
Jasmin Mozaffari was born in Saskatoon (Canada). She graduated from Ryerson University's Film Studies Program in 2013. While attending Ryerson she was a recipient of various awards including the HSBC Filmmaker Award for Best Director, and Norman Jewison Award for Best Film Production. Jasmin was also a recipient of the Irving Avrich Fund at the TIFF in 2015, awarded to 10 emerging Canadian filmmakers.
Selected Filmography:
2018 – Firecrackers
2015 – Wave (short)
2013 – Firecrackers (short)
2012 – 4:44 (short)