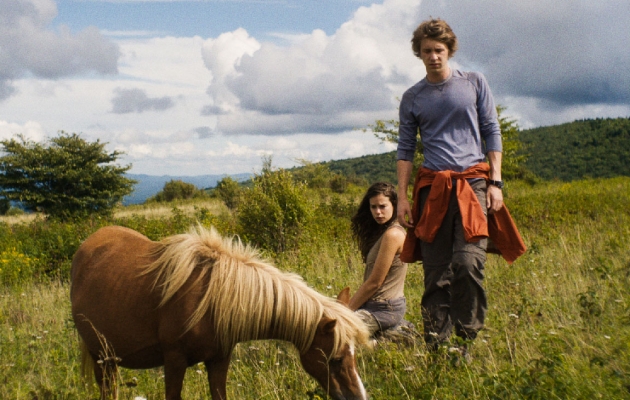 23 October, 15:00 · CKK Jordanki
Maine tells the story of Bluebird (Laia Costa), a married woman from Spain thruhiking the 2,200 mile Appalachian Trail. She set out on this soul journey chasing a rapture she has only found alone in the wild. However, she is sidetracked two months into her journey, when she garners the partnership of a younger American hiker, Lake (Thomas Mann), while passing through the undulating Virginia Highlands. The two develop a symbiotic relationship, within a reality driven by basic needs: food, water, and shelter. The wilderness becomes their playground: bathing in crystal clear waterfalls, climbing abandoned fire towers, seeking shelter from summer rain under rock overhangs…
Maine is a redefinition of individuality; the only favor we can do for ourselves is to feel as much as possible and keep moving.
| | |
| --- | --- |
| Director: | Matthew Brown |
| Screenplay: | Matthew Brown |
| Cinematography: | Donald R. Monroe |
| Editing: | Sofi Marshall |
| Cast: | Costa, Thomas Mann, Pat Dortch, Gus Halper, Yossie Mulyadi |
| Producers: | Summer Shelton, Michael B. Clark, Alex Turtletaub |
| Production: | Beachside Films |
| Distribution: | Visit Films |
| Awards: | FF w Tribece / Tribeca FF – Oficjalna Selekcja / Official Selection (2018) |
Matthew Brown was born in Winston–Salem, North Carolina. He is a graduate from the School of Filmmaking at The University of North Carolina School of the Arts (2015). His debut micro-budget feature In the Treetops had its World Premiere at the 2015 Los Angeles FF and New York Premiere as part of the 2016 Rooftop Film's Summer Series.

Selected Filmography:
2018 – Maine
2016 – Elk Garden (short)
2015 – In the Treetops