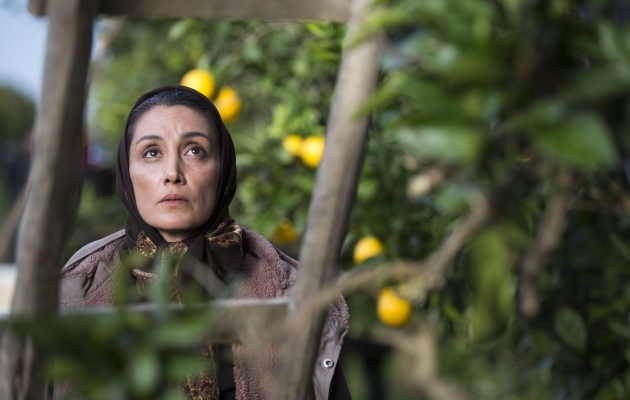 21 October, 20:00 · Cinema City — room 6
Aban, a 45-year woman is a contractor who employs seasonal female workers to pick the orange gardens in North of Iran. As the only woman in such manly job, she's winning a competitive tender for the largest orange garden in the region, however, her men rivals are not just sitting around and they start making obstructions for her contract. To top it all off, her husband Majid packs his bags and leaves her… In his film, Arash Lahooti presents the struggle of a brave, assertive, and resourceful woman, at the same time showing the face of Iran that nobody in Western Europe is aware of.
| | |
| --- | --- |
| Director: | Arash Lahooti |
| Screenplay: | Arash Lahooti, Jamileh Darolshafaie |
| Music: | Christoph Rezaie |
| Cinematography: | Farshad Mohammadi |
| Editing: | Mehdi Hosseinivand |
| Cast: | Hadieh Tehrani, Ali Mosaffa, Mehran Ahmadi, Alireza Ostadi, Zhila Shahi |
| Producer: | Alireza Ghasemkhan |
| Distribution: | Iranian Independents |
| Awards: | MFF w Toronto / TIFF – Oficjalna Selekcja: sekcja Odkrycia / Official Selection: Discovery section (2018) |
Arash Lahooti was born in 1982 in Tehran. He is a graduate of Film Editing from Yazd Applied Science College and then, he was involved in making documentaries. As one of the most successful Iranian documentary filmmakers, Arash Lahooti has made 5 documentaries which have been shown in more than 100 film festivals around the world and have collected 25 national and international awards. Orange Days is Lahooti's debut feature film.
Selected Filmography:
2018 – Orange Days
2016 – Pale Blue (doc.)
2015 – Hero and the Cloak (doc.)
2015 – Kierowca i jego lis / Trucker and the Fox (doc.)
2013 – 2/47 (doc.)