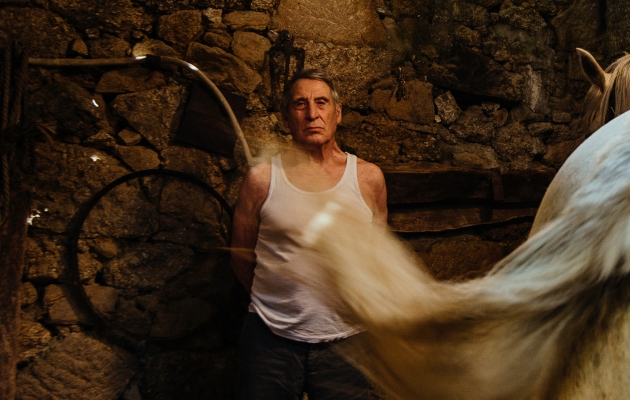 22 October, 14:30 · CKK Jordanki
Carme lives in a mountain village in Galicia with her sick mother and her father Ramón, with whom she hardly speaks. She works in a bakery and feels the need to escape from this oppressive atmosphere, but circumstances always stop her from breaking free.
Trot takes place during the weekend of the celebrated "Rapa das Bestas," a symbol of the age-old struggle between man and horse. The village prepares for the celebration. Luís, Carme's older brother, comes home for a few days with his wife María…
| | |
| --- | --- |
| Director: | Xacio Baño |
| Screenplay: | Xacio Baño, Diego Ameixeiras |
| Cinematography: | Lucía C. Pan |
| Editing: | Álvaro Gago |
| Cast: | María Vázquez, Diego Anido, Tamara Canosa, Celso Bugallo, Melania Cruz, Fede Pérez |
| Producer: | Luisa Romeo |
| Production: | Frida Films |
| Awards: | MFF w Locarno / Locarno IFF – Oficjalna Selekcja w sekcji Filmowcy Teraźniejszości / Official Selection: Filmmakers of the Present (2018) |
Xacio Baño (1983) studies cinematography at the University of León. He produces, writes and directs several short films since 2011, appearing in many international festivals such as Locarno, BAFICI, New directors/New Films — MoMA, Clermont Ferrand, Telluride Film Festival, Slamdance, Mar del Plata. In 2016 he was selected by "Variety" magazine as one of 10 rising stars of Spanish cinema.

Wybrana Filmografia / Selected Filmography:
2015 – Eco (short)
2014 – Ser e Voltar (short)
2012 – Anacos (short)
2011 – Estereoscopía (short)