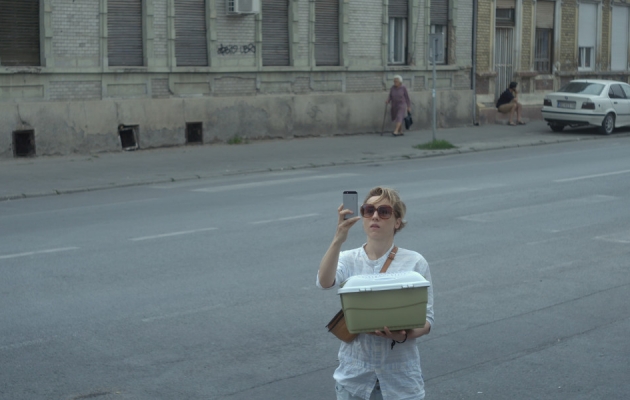 26 October, 17:00 · Cinema City — room 6
Piotr and Julia have been planning their holiday for months. They have even thought of ensuring that their only charge, a turtle, would be safe travelling with them. All of a sudden, their mother thwarts the entire plan: she wants Piotr to bring home his father, a refugee, kept for months at one of the refugee camps in Greece. Despite having doubts about it, the man decides to satisfy that unorthodox request. Therefore, instead their dreamt all-inclusive holiday, the couple embark on a tedious journey to the south of Europe, during which time they will have to find answers to a number of fundamental questions...
| | |
| --- | --- |
| Director: | Klara Kochańska, Kasper Bajon |
| Screenplay: | Klara Kochańska, Kasper Bajon, Julia Kijowska, Piotr Borowski |
| Cinematography: | Zuzanna Kernbach, Julian A. Ch. Kernbach |
| Editing: | Marcin Sucharski, Barbara Fronc |
| Cast: | Julia Kijowska, Piotr Borowski, Dorota Pomykała, Bajram Severdžan |
| Producer: | Agnieszka Kurzydło |
| Production: | MD4 |
| Awards: | MFF w Karlowych Warach / Karlovy Vary IFF – Oficjalna Selekcja / Official Selection (2018) |
Klara Kochańska was born in 1984. She is a director and screenwriter. She studied at the University of Warsaw, and graduated from the Film and TV Direction Department at the Film School in Lodz. Her diploma project, Tenants, won many prestigious awards at film festivals.
Kasper Bajon was born in 1983. He is a writer, poet, and screenwriter. He studied at the Institute of Polish Culture of the University in Warsaw. He has published a number of novels and volumes of poetry. He has been connected with the world of cinema for many years, as an actor, assistant director, or second director.
Joint Filmography: