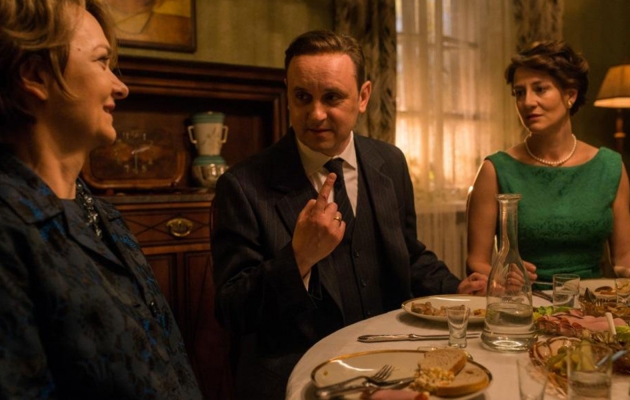 21 October, 17:00 · CKK Jordanki
When he was a small child, Adaś Miauczyński had a serious problem with naming the emotions he experiences, just like so many of us did. To improve the quality of his adult life, he decides to go back to his childhood — which turns out be not that happy a period — to learn to properly experience the seven basic emotions. This extremely unpredictable journey to his past abounds in many hilarious or simply comical situations, but also provokes a lot of emotions and reflections.
| | |
| --- | --- |
| Director: | Marek Koterski |
| Screenplay: | Marek Koterski |
| Music: | Arkadiusz Grochowski, Marek Koterski |
| Cinematography: | Jerzy Zieliński |
| Editing: | Ewa Smal |
| Cast: | Michał Koterski, Maja Ostaszewska, Marcin Dorociński, Katarzyna Figura, Małgorzata Bogdańska, Gabriela Muskała, Tomasz Karolak |
| Producer: | Włodzimierz Niderhaus |
| Production: | Wytwórnia Filmów Dokumentalnych i Fabularnych (Warszawa) |
| Distribution: | Kino Świat |
| Awards: | FF w Gdynia / Gdynia FF – Nagroda Specjalna Jury, Nagroda Jury Młodzieżowego / Jury Special Award, Award of The Young Jury (2018) |
Marek Koterski was born in 1942, in Krakow. He studied Polish philology and history of art at the University of Wroclaw, and he was an unenrolled student at the Academy of Fine Arts in Warsaw. He has graduated from the Film and TV Direction Department at the Film School in Lodz (he graduated with distinction in 1977). His film portfolio includes such titles as: Porno (1989), Nothing Funny (1995), Ajlawju (1999), Day of the Wacko (2002), and We're All Christs (2006). In 2017, he received the Golden Angel for Artistic Insolence at the Tofifest IFF.
Selected Filmography:
2018 – 7 uczuć / 7 Emotions
2011 – Baby są jakieś inne / Man, Chicks Are Just Different
2006 – Wszyscy jesteśmy Chrystusami / We're All Christs
2002 – Dzień świra / Day of the Wacko
1995 – Nic śmiesznego / Nothing Funny
1986 – Życie wewnętrzne / Inner Life