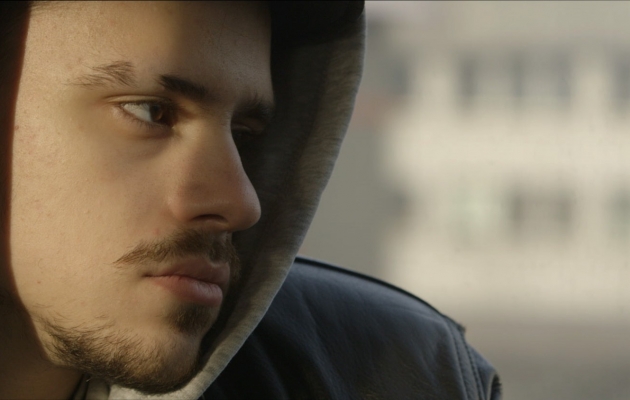 23 October, 15:00 · Cinema City — room 8
Konrad lives in a mining town in the south of Poland. He is 18, who is persistently trying to win the attention of his father, who is rarely ever home. The boy wants to become an actor and creates his image based on heroes from action films, spending hours on end at the gym and participating in bodybuilding competitions. There is an inner conflict going on inside him, between his true self and the image he is trying to build to have others accept him. The life of Konrad changes, when he rediscovers his former passion for acting. Will he find the path that is right for him? Call Me Tony is a story about this moment of our lives, when everybody wants answers from us, but all we can offer is questions. Documentary.
| | |
| --- | --- |
| Director: | Klaudiusz Chrostowski |
| Screenplay: | Klaudiusz Chrostowski |
| Music: | Wojciech Frycz, Mateusz Hulbój |
| Cinematography: | Michał Łuka |
| Editing: | Sebastian Mialik |
| Producers: | Michał Łuka, Klaudiusz Chrostowski |
| Production: | P. C. Forum |
| Awards: | Docs Against Gravity FF – Nagroda miesięcznika "Zwierciadło" / "Zwierciadło" Monthly Award (2018); IDFA w Amsterdamie / International Documentary FF Amsterdam – ARRI IDFA Award dla Najlepszego Filmu w Konkursie Filmów Studenckich / ARRI IDFA Award for the Best Student Documentary (2017) |
Klaudiusz Chrostowski was born in 1986. He received a bachelor's degree after completing the BA (Hons) Film and Television course at the University of the Arts London (UAL). After returning to Poland, he started studying at the Film and TV Direction Department of the Film School in Lodz. So far, he has made a number of short feature and documentary films. He is currently working on his second full-length documentary and a script for his début feature film.
Selected Filmography:
2017 – Call Me Tony (doc.)
2015 – Koniec (short)
2012 – Kraina ludzi szczęśliwych (doc.)
2011 – Maria (short)