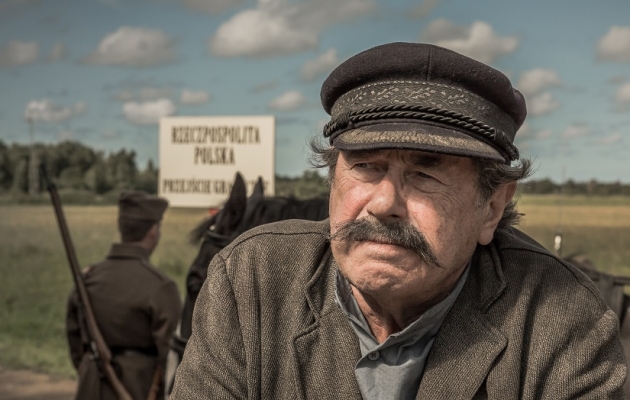 22 October, 17:00 · Kino Centrum
Inspired by true events, The Butler is an epic tale of the tangled fates of Poles, Kashubians and Germans, set against the dramatic events of the first half of the 20th century.
After the death of his mother, Mateusz Krol, a Kashubian boy, is taken in by a Prussian aristocrat, Gerda von Krauss. He grows up in a palace. Marita, the daughter of the von Krausses, is his age. The two young people fall in love. The boy's godfather, Kashubian patriot Bazyli Miotke, takes part in the Peace Conference at Versailles where he fights for the place of Kashubia on the map of Poland. The Treaty of Versailles that proclaims Poland an independent country also causes the von Krauss family to lose their estate and influence. Everyone feels that the world as they've known it is about to change in the most drastic way…
| | |
| --- | --- |
| Director: | Filip Bajon |
| Screenplay: | Mirosław Piepka, Michał S. Pruski, Marek Klat |
| Music: | Antoni Komasa-Łazarkiewicz |
| Cinematography: | Łukasz Gutt |
| Editing: | Milenia Fiedler |
| Cast: | Sebastian Fabijański, Marianna Zydek, Janusz Gajos, Anna Radwan, Adam Woronowicz, Borys Szyc, Daniel Olbrychski, Łukasz Simlat |
| Producers: | Olga Bieniek, Mirosław Piepka |
| Production: | Filmicon Dom Filmowy |
| Distribution: | Next Film |
| Awards: | FF w Gdyni / Gdynia FF – Srebrne Lwy, Nagroda za Główną Rolę Męską, Najlepsza Muzyka, Najlepsza Charakteryzacja / Silver Lions, Best Actor in a Leading Role, Best Music, Best Make-up (2018) |
Filip Bajon was born in Poznań, in 1947. He is a film and theatre director, screenwriter, and author of literary work. Back in 1990s, he was the director of the "Dom" Film Studio, and in 2015 he was chosen to be the director of the "Kadr" Film Studio. He is a board member of the Polish Filmmakers Association. He is a teacher at the Krzysztof Kieślowski Faculty of Radio and Television University of Silesia in Katowice and at the Lodz Film School.
Selected filmography:
2018 – Kamerdyner / The Butler
2015 – Panie Dulskie
2010 – Śluby panieńskie / Maiden Vows
2001 – Przedwiośnie / The Spring to Come
1993 – Lepiej być piękną i bogatą / Better to Be Pretty and Rich
1979 – Aria dla atlety / Aria for an Athlete