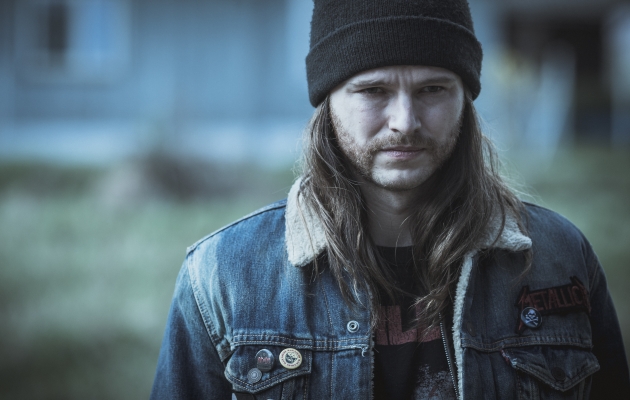 22 October, 17:30 · Cinema City — room 8
Jacek is a young man living with his family in a village, in the south of Poland. He is a fan of Metallica, likes his hair long, and wears leather pants and a jeans vest ― all of that makes him a freak in the eyes of neighbours. Jacek has recently found a girlfriend and wants to spend his life with her. Unfortunately, a tragic accident changes his life forever... He falls from a great height, when working on the construction site of the monument of Jesus Christ King of Poland, and suffers extremely serious face trauma. After an innovative transplant operation, he returns to his home village, but the people there are confused about him. He becomes a stranger to them...
| | |
| --- | --- |
| Director: | Małgorzata Szumowska |
| Screenplay: | Małgorzata Szumowska, Michał Englert |
| Music: | Adam Walicki |
| Cinematography: | Michał Englert |
| Editing: | Jacek Drosio |
| Cast: | Mateusz Kościukiewicz, Agnieszka Podsiadlik, Małgorzata Gorol, Anna Tomaszewska, Dariusz Chojnacki |
| Producers: | Jacek Drosio, Małgorzata Szumowska, Michał Englert |
| Production: | Nowhere Sp. z o. o. |
| Distribution: | Kino Świat |
| Awards: | Berlinale – Srebrny Niedźwiedź: Nagroda Grand Prix Jury / Silver Bear: Grand Prix Jury Award (2018); Netia Off Camera – Polski Noble Filmowy, Najlepsza Rola Męska / Polish Film Noble Award, Best Male Character (2018) |
Malgorzata Szumowska was born in Kraków, in 1973. In 1998, she graduated from the Department of Film and Television Directing at the Lodz Film School. She is a film director and screenwriter. Her professional portfolio includes many award-winning and internationally recognised film productions, such as It (2004), 33 Scenes from Life (2008), Elles (2011), or In the Name of... (2013).
Selected filmography:
2017 – Twarz / Face
2015 – Body/Ciało
2013 – W imię... / In the Name of...
2011 – Sponsoring / Elles
2008 – 33 Sceny z życia / 33 Scenes from Life
2004 – Ono / It