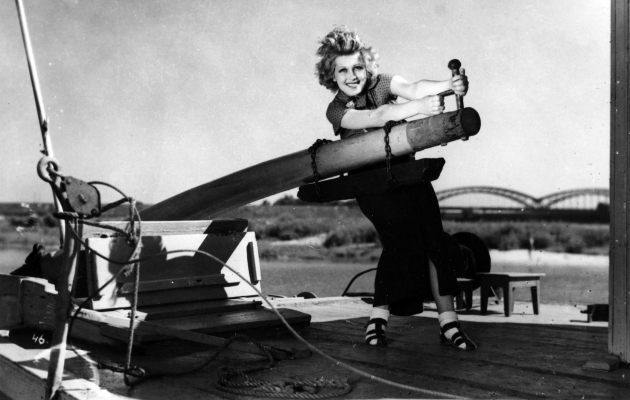 27 October, 13:00 · Artus Cinema
Ania is the daughter of skipper Firlej, who owns the barge "Martin" used to transport goods on the Vistula River. They are accompanied by Apolonia Matyjas, known as "Matyjaska", who in fact owns her own barge, but it is too old and ruined to be put to any practical use. Ania loves Aleksy, a petty thief. The man wants to marry her and buy a new barge for the two of them. To have money for a new barge, Aleksy robs more people, which also includes his would-be father-in-law. When Aleksy gets stabbed with a knife during a street brawl and dies, Ania finds shelter at Matyjaska's, to escape the anger of her father. Matyjaska, in turn, blackmails her ex-husband, a bigamist, to get money to repair her barge. Ania has a sister, Julka, who is gravely ill and finally dies. Her grieving husband is so despaired that he tries to kill himself. He is saved by his sister-in-law at the last moment. In the end, the two of them decide to help Matyjaska and together with her run her barge.
---
The film has been reconstructed as part of the project "Conservation and Digitalisation of Pre-War Feature Films at the National Film Archive in Warsaw," co-financed from the European Regional Development Fund, Priority XI "Culture and Cultural Heritage", within the framework of the Operational Programme ― Infrastructure and Environment.

| | |
| --- | --- |
| Director: | Aleksander Ford, Jerzy Zarzycki |
| Screenplay: | Helena Boguszewska, Jerzy Kornacki |
| Music: | Marian Neuteich, Roman Palester |
| Cinematography: | Stanisław Lipiński |
| Cast: | Stanisława Wysocka, Ina Benita, Jerzy Pichelski, Halina Zawadzka, Renata Renee |
| Production: | Legia – Film |