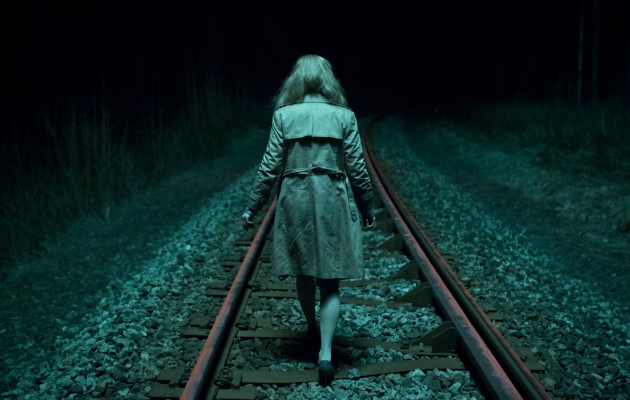 22 October, 13:30 · Kino Centrum
Alicja does not remember any past events in her life and does not know, who she is. When her family finds her after two years since her disappearance, the woman does not wish to go back to the old and long forgotten life. She does not remember that she used to love her husband and little son. As time goes by, fragments of memories start coming back to Alicja and create a blurred and disturbing picture of a mystery ― of something that happened in the past. What is the mystery? Will the feelings that develop in her for the husband and son she has just met let her understand the past and create a happy life for herself and the family?
Every year, tens of thousands of people in Poland experience the fugue state. Fuga asks questions about identity and its constituents: what builds our own identity? Do we do it ourselves or is the product of the reality we live in? What would we do, if we woke up one day as the tabula rasa?
| | |
| --- | --- |
| Director: | Agnieszka Smoczyńska |
| Screenplay: | Gabriela Muskała |
| Music: | Filip Míšek |
| Cinematography: | Jakub Kijowski |
| Editing: | Jarosław Kamiński |
| Cast: | Gabriela Muskała, Łukasz Simlat, Małgorzata Buczkowska-Szlenkier, Zbigniew Waleryś, Halina Rasiakówna, Piotr Skiba |
| Producers: | Agnieszka Kurzydło, Jonas Kellagher, Karla Stojakova |
| Production: | Mental Disorder 4 |
| Distribution: | Kino Świat |
| Awards: | Orzeł / Polish Film Awards – Odkrycie Roku: Scenariusz / Eagles – Discovery of the Year: Script (2019); FF w Gdyni / Gdynia FF – Złote Lwy: Nagroda za debiut reżyserski lub drugi film, Najlepsze Zdjęcia, Kryształowa Gwiazda Elle / Golden Lions – Award for directing début or second film, Best Cinematography, Elle Crystal Star (2018) |
Agnieszka Smoczyńska is a graduate of culture studies and Department of Directing of the Krzysztof Kieslowski Faculty of Radio and Television University of Silesia in Katowice. She also participated in several courses at Wajda School. She has made a number of short documentaries and films, which won numerous awards at film festivals in Poland and abroad. She is a holder of a scholarship granted by the Minister of Culture and National Heritage for outstanding artistic achievements. Her début film came in 2015 with The Lure, in which she experimented with the genres of musical and horror.
Selected filmography:
2018 – Fuga

2018 – 1983 (serial / TV series)
2015 – Córki dancingu / The Lure
2010 – Viva Maria! (doc.)